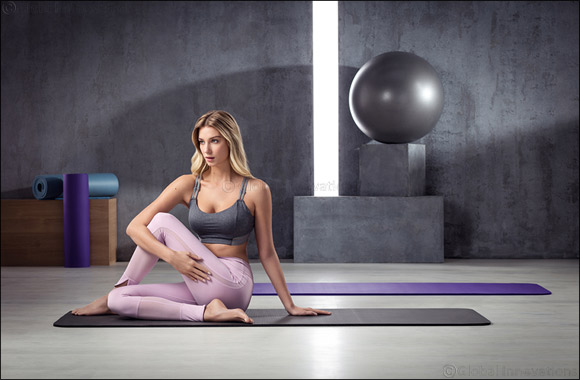 Dubai, United Arab Emirates, February 16, 2020: 2020 is here and Swedish skintech brand FOREO released its annual trends report direct from the FOREO Institute in Stockholm. Topline, FOREO revealed that 2020 will be one of the most monumental and exciting years that the beauty industry has ever seen with rapid developments in technology, hyper-personalized products and completely unexpected approaches to health and fitness.
From skincare ASMR, Nordic-inspired routines to a new era of thermo-boosted cleansing and skin fitness - here is everything you need to know in 2020 to stay ahead of the curve and achieve the best skin of your life.
1. Stripping It Back With N-Beauty
Move aside C-Beauty, K-Beauty and J-Beauty - there's a new trend in town and it hails from none other than FOREO's homeland, the Nordics. N-Beauty is arguably the easiest trend to get on board with in 2020 with a focus on stripping back your skincare to achieve the enviable healthy glow that residents of the happiest countries in the world are famous for. The rising popularity of minimalist skincare - or skincare diets - is triggered, in part, by growing fatigue of 10-step routines together with dermatologist advice to reduce the number of products used each day. As well as cutting down on the number of steps, the fundamentals of N-Beauty involve properly prepping skin for increased product efficiency followed by layering a couple of products that really work for your skin - often with a focus on natural, nutrient-rich ingredients.
2. Thermo-Facial Cleansing
When FOREO first launched the LUNA facial cleansing device in 2013 it changed the way that people cleansed forever. Fast forward to 2020 and the cleansing game is set to change once again thanks to a hot new technology that's about to hit the market. Thermo-facial cleansing devices will take the world by storm, creating optimum cleansing conditions that are hard to replicate manually. The gentle heat melts away impurities from deep within the pores whilst loosening trapped sebum and expelling dirt, oil and pollutants. Never has there been a more effective route to clear, radiant skin - thermo-facial cleansing is definitely the trend you will want to know about - and a perfect addition to your new and improved N-Beauty routine.

3. App-Controlled, Personalized Skintech
As the largest organ on the human body skin is far from impersonal and thanks to the latest developments in skintech, skincare is becoming a truly personalized affair. With app-controlled beauty devices such as the UFO smart masking device or the LUNA 3 for example, it's never been easier to access luxury experiences from the comfort of your own bathroom. These types of savvy devices mark a new era of skincare that is driving the trend of personalization and enabling users to customize skincare routines via their smartphones to suit their needs and lifestyles. With these shifts, the home is now becoming the key space for innovation where consumers can carry out rituals of self-care from their own calm and comforting surroundings.

4. Pollution-Fighting Squalane
If you want to glow back in time with skincare that will pack a punch and help to protect your skin from the daily stress of pollution, squalane is the ingredient you need to know about. Simply put, squalane is hydrogenated squalene - sebum naturally produced by the skin. It's already started to appear in a whole host of products, including the innovative Serum Serum Serum, thanks to its ability to deliver light but potent moisture and protect the skin from free-radicals. Traditionally derived from shark liver oil, squalane is now sourced from sustainable plant-based sources such as olives or rice bran for use in cosmetics.
5. Skincare ASMR
2020 is officially the year to elevate your skincare routine by incorporating ASMR for the ultimate mental massage. ASMR (Autonomous Sensory Meridian Response) has been reported by psychologists to have a calming sensation on the brain in addition to the spine and scalp tingling sensations that people often feel when exposed to certain sounds.
6. Skin Fitness
Celebrities including Kim Kardashian and J-LO swear by microcurrent facials that help your skin to reach peak 'fitness'. The microcurrents are like a workout for the face - stimulating and firming the muscles for a more youthful look, much like the effect that working out has on the rest of the body. While a trip to the salon can set you hundreds of dollars, developments in skintech mean that you can now get your hands on at-home microcurrent devices for around the cost of a single salon facial.