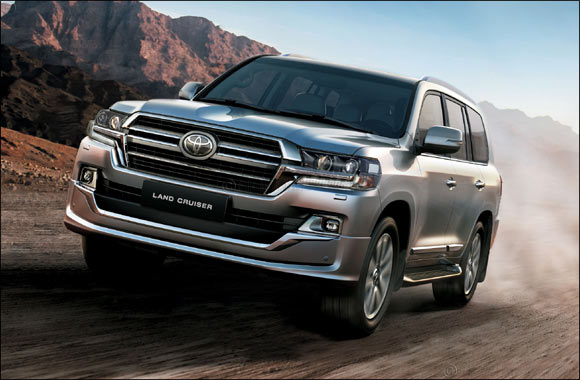 Toyota Tops the Auto Industry for Sixth Consecutive Year
Dubai, UAE, January 29, 2020: Toyota was ranked the No. 1 motor vehicle company for the sixth consecutive year on Fortune Magazine's 2020 "World's Most Admired Companies" annual ranking as it continues to expand its lead in the UAE automotive industry.
Fortune's "World's Most Admired Companies" list is widely acknowledged as the definitive report card on corporate reputation and is based on company surveys and industry peer ratings from senior executives, directors and industry analysts from around the world. For each company, the survey measures nine attributes considered critical to a company's global success, including quality of products and services, social and environmental responsibility, global competitiveness, and value as an investment, among others.
Saud Abbasi, Managing Director of Al-Futtaim Toyota, said, "To top the list of Fortune's most admired auto companies six years in a row is a tremendous accomplishment for everyone at Toyota. This accolade is primarily due to the continued commitment to deliver sustainable next-generation mobility solutions to our customers. In the UAE, we look forward to another exciting year ahead."