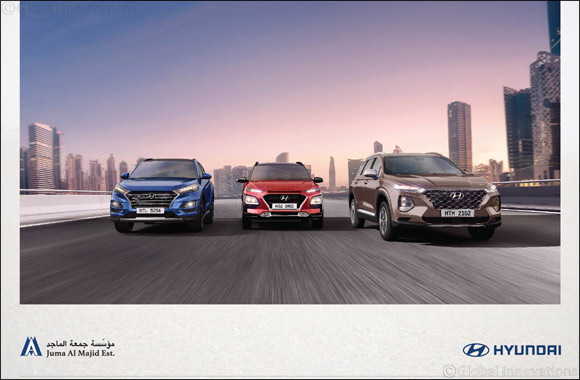 Dubai, UAE, 15 January 2020: Now may be the right time to bring home that brand new Hyundai you've been long dreaming of. Marking the Dubai Shopping Festival, Juma Al Majid Establishment, the exclusive distributor of Hyundai in the UAE, is offering amazing benefits and deals on all Hyundai car models including the all new Palisade as well as the Ioniq Hybrid.

Customers who choose to buy a new Hyundai car are being offered perks such as one year registration, upto five years RSA service, upto five years service contract, and up to five years or 100,000 kilometres manufacturer warranty, all free of cost.

Suliman AlZaben – General Manager of Hyundai UAE, Juma Al Majid Establishment, said, "Hyundai is a value-driven brand and at Juma Al Majid we are committed to offering customers the best deals, year round. However, this time of the year is always special, and we make sure to work out the best deals for our customers, so that they can drive home not just a new car but also happiness and satisfaction. This is our gift to our existing and new customers."

The annual shopping extravaganza Dubai Shopping festival, is the world's biggest shopping festival where shoppers enjoy unbeatable deals on everything from electronics to automobiles.

Juma Al Majid is located in prime locations across UAE, reflecting Hyundai's global strategy to provide convenience and quality service to its customers. The Korean brand offers a wide range of passenger cars, covering the spectrum of Sedans, SUVs, 4X4, and its luxury brand, Genesis.