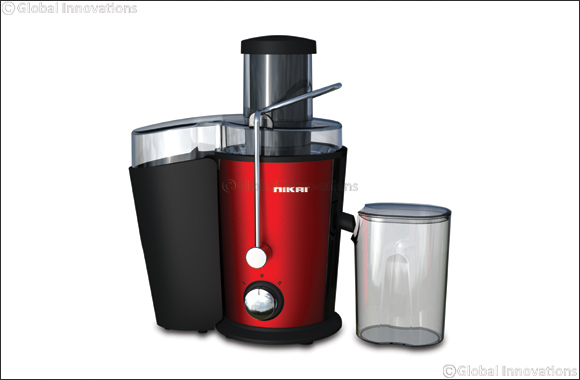 Dubai; December 08, 2019: The countdown for the festival season is officially on and now is the best time to begin buying gifts for your loved ones. And there's no more important time for us than during the festive season to answer that question 'what's the best gift?'
Surprise your loved ones with the choice of their home appliances from Nikai electronics and this season memorable for them.

Juicer: The next gifting ideas will be the Nikai's juicer that can produce 1.5 litre of juice at a time. You may already own a juicer but here's why an upgrade to this one can be a wise choice: it extracts the maximum amount of juice possible, and all in a minute. That coupled with the compact design means it will take up less of your counter space, and it's fitted with a tap which allows you to collect the juice directly in your glass, making it very convenient to use.

Rice Cooker: Nikai's Electric 700 watts Rice Cooker has a capacity of 1.8 liters and comes with 2 aluminum cooking pans. It has a stainless-steel close-fitting lid and a keep warm mode to keep the cooked rice hot for long periods of time. You can also use the rice cooker to make other delicious treats like rice pudding, soup, cakes, etc.
Coffee Machine: Get professional quality coffee at home with this small but mighty machine. Nikai Espresso & Cappuccino Maker is compact machine offering extraordinary coffee for a perfect cuppa every morning and has a chic colored design.

If you haven't got that perfect gift yet, don't worry, head to your nearest Nikai Electronics retailer and Lulu Hypermarkets to grab the best festive gifts and celebrate the special season.