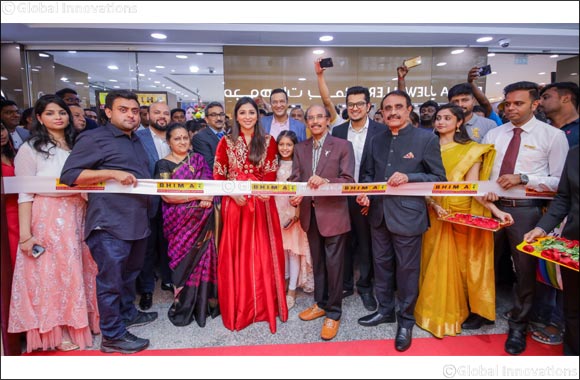 Bhima Jewellers inaugurates the second store at Karama centre, Dubai.
Dubai United Arab Emirates - November 12, 2019: Bhima Jewellers launches Second showroom at karama center at 8th November 2019, The brand new showroom, located at Karama Centre, Dubai was inaugurated by Mrs. Alisha Moopen, Deputy Managing Director of Aster DM Healthcare along with Shri. B Girirajan, Dr. B Govindan, Shri. B Krishnan & Shri. B Bindumadhav Directors, Bhima Jewellers
'The new showroom is located in such an accessible location offering customers a convenient and comfortable shopping experience, every time,' said Mr. Abhishek Bindumadhav, Director, Bhima Jewellers. 'At Bhima Jewellers, each piece of jewellery is uniquely and carefully crafted, keeping in mind the discerning needs of the customers and our new store is sure to offer them a world-class shopping experience', he added.
He also remarked that it is a one-stop destination for all gold, diamond, platinum and silver jewellery. The collections includes a wide variety of designs ranging from antiques, daily wear, wow collection, Mughal collection, uncut, precious stone, kids' & teenager jewellery.
Since 1925, Bhima has been offering immaculately crafted jewellery of the highest standards. Bhima is a revered legacy brand, with its other stores in Indian & UAE.