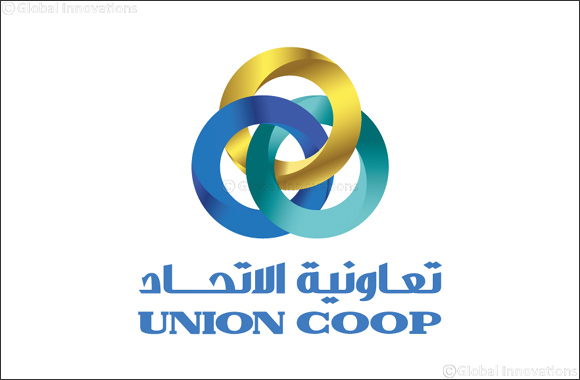 Dubai, United Arab Emirates - October 03, 2019: Union Coop, the largest Consumer Cooperative in the UAE signed agreements with 'Fish Farms' and exporters in the People's Republic of China, which will contribute towards the price reduction of Fish and marine products by 20 to 25%, compared to the current prices. In addition to building a sustainable Food and Fish security in the country, this move will lead to a rise in Union Coop's purchases of marine products to approx. AED 45 Million annually.
Mr. Yaqoob Al Balooshi, Fresh Category Trade Dept. Manager, Union Coop believes the move will contribute towards sustainable economic development and support the initiatives of environmental government agencies as well. He said: - "The agreements signed with the Chinese will contribute significantly to the sustainability and promotion of fisheries in the country, reduce overfishing practices and also contribute to the support the initiatives of UAE Ministry of Climate Change and Environment during the 'fishing seasons ban'.
Imported fish and marine products will contribute to the reduction of prices of marine products for several reasons: primarily due to low-cost manpower in China, in addition to its huge production capacity, which has a direct impact on the prices of Fish and other marine products in general. Meanwhile, we are keen to provide high-quality European specifications that meet the aspirations of the UAE community, where Union Coop will strive to provide products not available in the UAE Marine market."
Al Balooshi adds that Union Coop is one of the most important sales outlets for fish in Dubai, with consumptions about 5 tons per day. Varieties include 400 types of fresh fish, organic, dried Crustacean in the fish sections, which provides all types of UAE fish and imports high-quality products at competitive prices with the provision of additional services such as shredding and cleaning at no additional cost.
He also added that Union Coop is constantly seeking new avenues of production, in addition to the existing sources which covers up to 10 countries to meet the growing needs of consumers in light of rapid economic development of the country in general and expansion of Union Coop branches in particular. Union Coop stays consistent with the directions of wise leadership concerning expanding the strategic economic partnership.
In a similar context, a delegation from Union Coop visited the east Chinese city 'Dalian', to conclude agreements with several fishing and production companies, packaging factories, shipping companies and even the general fish market.