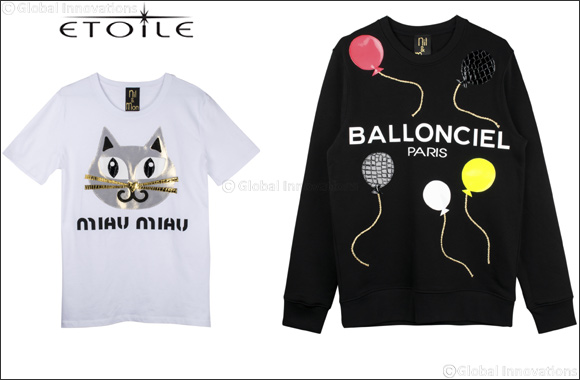 Dubai, United Arab Emirates - September 23, 2019: Leading multi-brand store Etoile "La boutique", is renowned for having the most refined and curated edits from the world's finest luxury and contemporary brands.
Now showcasing the hip tees, sweater and hoodies form Nil&Mon Pre Fall/Winter 2019 collection, Etoile "La boutique" continues to prove itself as one of the most trendy and prestigious boutiques of the region, adding a fresh and modern touch to its varied and wide collections available in store.
The German brand, Nil&Mon, in addition to being quirky and fun-driven, highlights the expert level of craftmanship as the unique, hand-made pieces are sourced from the finest Italian fabrics. This has helped the brand become a cult favorite, especially with celebrities such as Heidi Klum, Cara Delevingne, and Paris Hilton endorsing it!