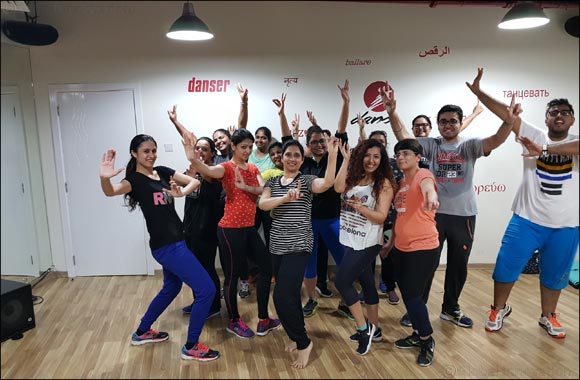 Come enjoy the dancing spirit with the DANS community with practices in different dance genres.
Dubai, United Arab Emirates - September 23, 2019: DANS, a leading multi-purpose dance school in Dubai, announced that it has relocated its studio premises to Al Quoz aimed at enhancing convenience for the growing community of dancers in the city. The centre teaches established dance forms and dance for fitness purposes to students of all nationalities and ages.
The centre is now located on Mezzanine Floor, Just Play Building, 15A Street, Behind Time Square, Al Qouz. As part of this relocation, the DANS school offers a 1-month free workshops in a variety of genres including Bollywood Freestyle, Hip Hop, Contemporary, Zumba, Bollywood Fitness, and Power Bhangra Fitness for the dance enthusiasts. The month-long workshops will get over on October 14, 2019.
Commenting on the relocation, Mr. Satyen Babla, Founder & CEO of DANS, said, "The relocation is an important milestone in our development. Our team is committed to continue building on the success it has already accomplished. We pride ourselves on being a comfortable home space for people regardless of age, race, stature or dancing skill. We cater to multiple ethnicities with multiple forms of dance practice since 2013. Each of our dance classes are designed carefully in order to nurture every student's unique talent which allows them to perform confidently."
"We witness different categories of students come together to embody the spirit of DANS, and dancers trained by our system enhance their skills with dedicated efforts in different stages. In addition to all this, the spirit of community and togetherness ensures that everyone feels included. This encourages people to naturally become extroverts with good social skills," he added.
DANS has trained a total of 50,000 students including more than 100 corporate clients and 250 personal training clients conducting 100 plus dance batches, 70 plus fitness batches and 50 plus school and college projects.