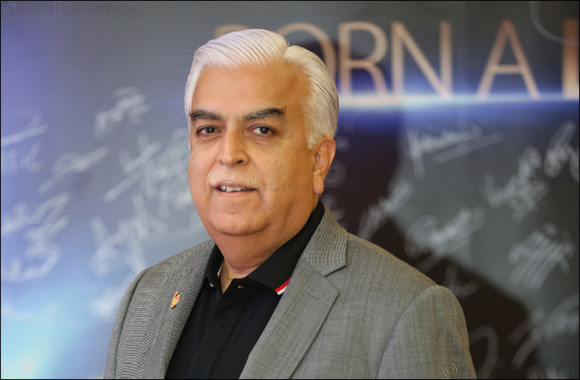 Key brands represented by the Group make it to the Top 50 Consumer Electronics Brands in the world.
Dubai, UAE, March 20, 2019: The consumer electronics industry continues to undergo a transformation. With smart speakers and AI applications becoming increasingly popular, the development of other smart home appliances is a great opportunity for manufacturers and distributors alike.
In the UAE, Eros Group is the leading electronics distributor who has taken the lead in bringing the latest technology to the country. This fact was only reaffirmed when the "Global Top 50 Consumer Electronics Brands" was announced at the '2018-2019 Global Top Brands' Award Ceremony held in Las Vegas, USA.
Of the 50 brands that made it to the Global Top 50 list, 4 brands – TCL, Hitachi, Midea and Samsung – are distributed by Eros Group. Additionally, the company also has partnerships with Huawei and Lenovo who also feature in this elite list. Within the top 10, 2 brands – Hitachi and Samsung – are represented, distributed and retailed by Eros Group.
Commenting on these awards, Mr. Niranjan Gidwani, Chief Executive Officer of Eros Group, said, "We're delighted to be associated with these world-class brands which are helping drive forward our own brand promise and mission of being the leader in delivering the latest electronics to the UAE. A key point to note is the emergence of Chinese brands which are growing in popularity not as manufacturers but as pure brands." Attributing this portfolio success to his team, he added; "A lot of this achievement can be attributed to the Eros Group leadership and the team of tech enthusiasts, who possess the knowledge and insight to ensure we're keeping track of the right brands."
According to market forecasts, the home appliances industry is the most promising field in A.I. (artificial intelligence) technology. As global top brands continue to focus on digital future, innovation and digitization will drive the transformation of consumer electronics. For consumers, such a transformation will greatly improve the quality of life and play a role from 'quantitative change' to 'qualitative change', making these products become an inseparable part of life.