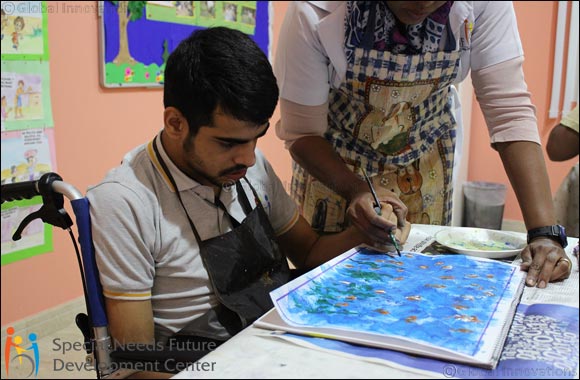 SNF Family Funfair Return for the 12th Edition with a Host of New Additions and Activities
Dubai, United Arab Emirates (January 23, 2019) Special Needs Future (SNF) Development Center - the specialized learning development and training center, is pleased to invite families along with their special little ones to join the 12th edition of Family Funfair on Friday, 25th January from 9am till 5pm. SNF Family Funfair, held in Dubai, is a free and engaging event for families and children of determination as well as those who want to become involved in the community. Service providers and individuals from across the country come together to provide fun activities tailored for the children as well as for the families.
This year, SNF will take the Family Funfair to a whole different level as new and exciting activities are set to take place. The special event will be organised to accommodate children of all ages and interests, including, On-The-Spot Art Competition and Inter-School Dance Competition that highlights the theme 'Friendship'. Various kinds of activities including game stalls and appropriate rides will be arranged at the event for children to enjoy, together with food booths and bargain stalls, for those who fancy a little bit of shopping.