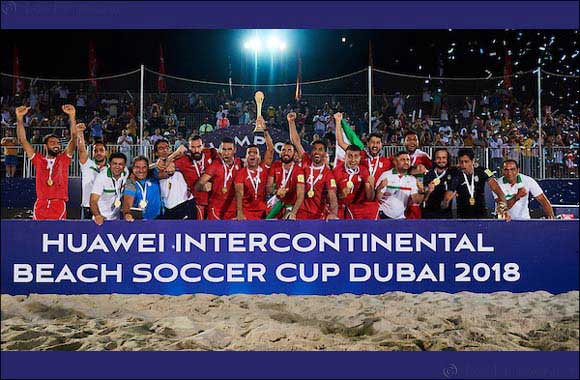 Dubai, UAE, November 12, 2018: Building on its long standing collaboration with Dubai Sports Council, Huawei was the presenting partner of the Intercontinental Beach Soccer Cup 2018 for the second year running. This year has seen some extraordinary performances and team efforts, reflecting a lot of Huawei's principles, such connecting and empowering communities and celebrating speed and power.
Huawei is proud to support Dubai Sports Council mission to make Dubai a pioneer in sporting excellence by developing and modernizing sporting operations and services. Huawei sees it has a role to play in supporting Dubai Sports Council achieve its goals with a shared passion for the pursuit of excellence, as could be seen in its latest smartphone, the HUAWEI MATE 20 series, also known as the King of Smartphones!
Please find attached a collection of images from the Huawei Intercontinental Beach Soccer Cup 2018, summarizing some of the most memorable moments for the teams and attendees.