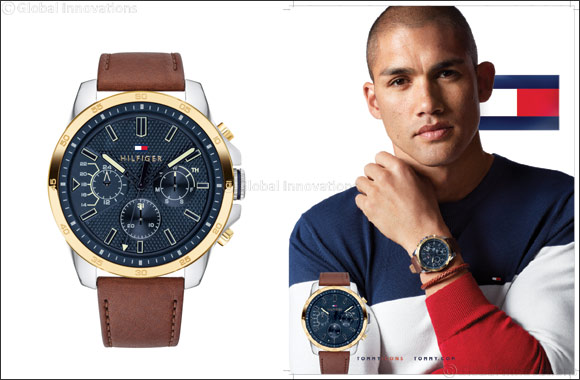 Dubai, UAE, October 22, 2018: TOMMY HILFIGER - Men's collection features minimalist designs inspired by American Icons, putting a modern twist on timeless classics to meet the needs of the now.
The all-new Tommy Hilfiger watch comes with iconic styles in refined brown leather and navy, icon with gold and stainless-steel finishes, 46mm multi-function watch and stainless-steel case with gold-plated bezel.
The fashion timepiece acquires a blue semi-gloss dial with fine 'diamond' texture pattern, finished with a brown leather strap.
The Tommy Hilfiger American Icon collection is priced at AED 1,015 and is available at all Rivoli stores and Hour Choice across the UAE.