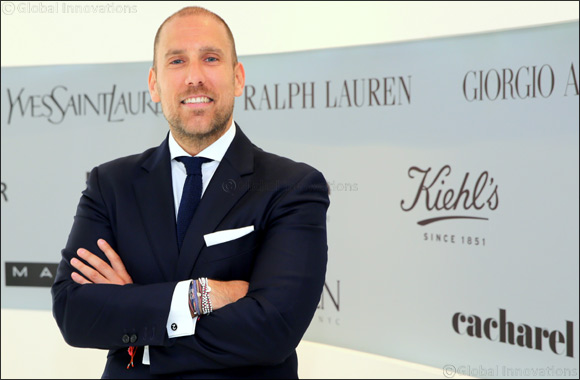 Dubai, UAE, October 18, 2018: For the third consecutive year, L'Oréal has been named one of the world's leading companies by Thomson Reuters that ranks over 7,000 international organizations on a set of Diversity and Inclusion metrics. In 2018, Thomson Reuters ranked L'Oréal 8th place ex-aequo with Natura worldwide, among top players such as Accenture or Novartis, all evaluated on a wide range of criteria in four categories.
"We take pride in cultivating a work environment where people of every ethnicity, social background, religion, gender, age or disability feel welcomed and valued. Ranking at the top end of thousands of reputable international organizations in the diversity and inclusion index for three consecutive years makes us proud and more determined to become leaders in our region," said (Jaime Fernandez De La Vega, HR Director - L'Oréal Middle East).
A study conducted by Deloitte has shown that 83% of millennials are actively engaged when they believe the organization fosters an inclusive culture compared to 60% when it's not the case.
"At L'Oréal Middle East, diversity and inclusion are not a CSR programme. They are entrenched in the business and sit at level with our bottom line when we look at business objectives. For us, it's a win-win scenario. When our 2020 target is to reach 1 billion new consumers by creating products for people from every walk of life, it is only logical that our team is as diverse and inclusive as the world itself," Jaime continued.
People with determination are deemed to form the next big consumer segment and are a big area of focus as part of L'Oréal Middle East's Diversity agenda. They comprise of more than one billion people and 1 trillion in annual disposable income.
"Doing well by doing good has always been a driver of how we conduct our business every day. Keeping in mind that 71% of disabilities are invisible, our offices around the world are instituting awareness programs to ensure that our workplaces are welcoming to disabled people and adapted to their needs. Our regional office in Dubai is compliant with the International Dubai Code for Accessibility. It advocates a welcoming atmosphere specifically designed to people with unique needs," Jaime concluded.
The Thomson Reuters Index is a unique ranking on Diversity and Inclusion that transparently and objectively measures the performance of companies against factors that define diverse and inclusive workplaces. The scores of the Index are based on 24 Diversity & Inclusion measures that roll up into four key pillars: Diversity, Inclusion, People Development and News Controversies. Only companies with scores on all these pillars have been given a global score.