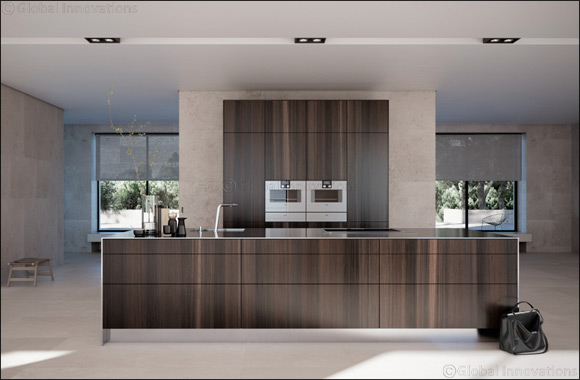 Renowned interior designer, Perry Hanssen showcases contemporary kitchen spaces with SieMatic UAE
Dubai, UAE, September 12, 2018: The kitchen is probably the most used room in any home, so why not make it a space you enjoy spending time in. Introducing innovative German designed kitchens from SieMatic UAE, which is retailed at Al Gurg Lifestyle.

SieMatic offers customers a unique luxury experience to create and customise their dream kitchen, to fit any space and environment, be it sophisticated, elegant or classic.

Perry Hanssen is the creative force behind SieMatic's 'Urban Living' range, a contemporary collection of kitchens, premiered in 2015 and is also responsible for the new Pure and Classic Collection. Overall SieMatic kitchens are divided into three collections; Classic, Pure and Urban.

Classic showcases a combination of master craftsmanship with modern industrial manufacturing. The collection offers an elegant appearance with a welcoming and cosy atmosphere. Glass and gloss finishing provide lightness and transparency, while moulded front panels add a classic aesthetic.

The Pure Collection is minimalistic with delicate touches of metallic materials, sophisticated wood and nuance lacquer hues. The concept of Pure is similar to a picture frame in which monolithic, dark walls provide a backdrop to light cabinet elements with a distinctly contoured frame design.

The Urban Collection is versatile, inspiring and colourful. It is designed to fit into any living space. Be it a penthouse, a former factory, a comfortable older building area, or a charming loft, there is a kitchen for every urban space.