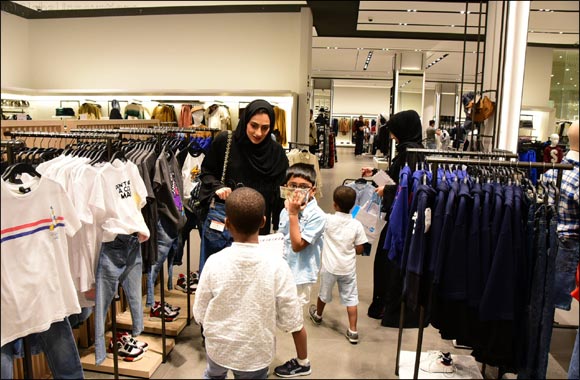 Dubai, 16 August 2018: Emirates Post Group (EPG), leading postal and non-postal services provider in the region, celebrated the onset of the blessed Eid Al-Adha with children from the Social Child Care Centre affiliated with the Social Services Department of Sharjah. The initiative comprised of providing the youngsters with gifts and arranging for a day filled of fun-filled activities including time spent at Dubai Festival City Mall's 'Faby Land'.
"Celebrating the upcoming Eid Al Adha with children of unknown parentage allows us to boost their morale, provide them with the joys associated with preparing for this holiday and support them with integrating into society. This initiative embodies the spirit of selfless volunteering in serving the communities that we live and work in," said Yousuf Mohamad Siddiq Alkhaja, Chief Happiness & Positivity Officer at EPG.
"It is important to reinforce this culture of doing good deeds and looking out for the wellbeing of others. Sharing one's blessings will only contribute to the happiness and progression of our society and our person," continued Alkhaja, "We hope the children enjoyed their day as much as we enjoyed spending it with them.
Emirates Post Group organizes and participates in ongoing activities in support of its communities. Sharing the joys of Eid is part of the "Goodwill Parcels" initiative, launched by the Group in the Year of Zayed. The Goodwill Parcels initiative focuses on imparting the values that Sheikh Zayed bin Sultan Al Nahyan, may God rest his soul, encouraged in support of the community.