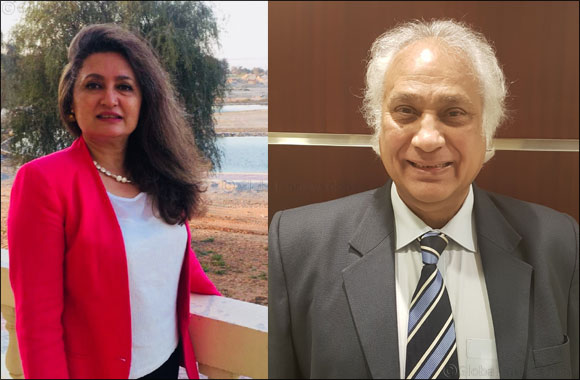 RAK Hospital and Waldorf Astoria team up for this community health event.
On-the-spot complimentary health evaluations for attendees to provide each participant with an overall health report card
Counseling on personality enhancement, relationship issues sleep disorders and stress management.
14 August 2018 – Dubai, United Arab Emirates: To promote the culture of wellness and help people gain a holistic outlook on health, RAK Hospital has collaborated with Waldorf Astoria Hotel in Ras Al Khaimah for a one-of-its kind workshop. The interactive session will address various aspects of health including physical activity, nutrition and stress management while focusing on providing information and solutions to help people be and feel their best.
The event is scheduled for Friday, 17th August at the hotel premises from 3pm-6pm.
Participants will be given complimentary assessment evaluating their physical and mental health. Wellness screenings will assess cardiac capacity, muscular strength, joint mobility, metabolism, BMI, waist to height ratio among other things. Moreover, attendees will be counseled on coping with personality stressors, relationships issues, sleep disorders alongside getting tips on how to quit smoking and drinking.
"The program is designed to engage, educate and motivate people to incorporate wellness into their lives. The topics at the interactive session would range from nutrition and healthy eating tips, to creating a workout & exercise routine, strategies to manage stress, workplace wellness systems, smart snacking ideas, motivation, goal setting, injury prevention, safety guidelines, tips on work-life balance, etc", said Professor Adrian Kennedy, Director, Arabian Wellness &
Lifestyle Management, a sister company of RAK Hospital.
Approach to holistic wellness is rapidly changing in the UAE, with several emirates rolling out initiatives to improve mindfulness and mitigate stress related ailments. According to a 2017 report released by Colliers Experiential Travel Series, the UAE is heading the Middle East wellness tourism market with an average of 1.7 million trips generating $2.7 billion (Dh9.9 billion) annually.
Lending weight to these efforts, the workshop will bring unique wellness concepts and specialized health services for community members, focusing on prevention and management of diseases such as obesity, hypertension, diabetes and other physical conditions. The program is designed to be interactive and outcome based enabling RAK Hospital to improve general public health, raise mindfulness and introduce the foundations and benefits of physical health and mental wellbeing.
Dr. Savita Menon, Psychologist with RAK Hospital said, "We all know that excess stress can lead to a host of ill effects psychologically and physically – including hypertension & diabetes. Stress actually accelerates one's biological clock, causing premature aging, & bringing with it several other health issues. So the most important way to prevent these ailments is by learning to manage stress hence avoiding psychosomatic disorders. At the workshop, we will provide tools and techniques to overcome stress while forging a healthier relationship with the self and others".
Dr Raza Siddiqui, CEO of the Arabian Healthcare Group and Executive Director RAK Hospital said, "Our educational health workshops are geared towards improving community wellbeing and we are excited to bring yet another initiative that will promote wellness, a healthy lifestyle and chronic disease prevention".
The free-to-attend event has limited capacity hence participants are requested to register in advance to reserve their place.