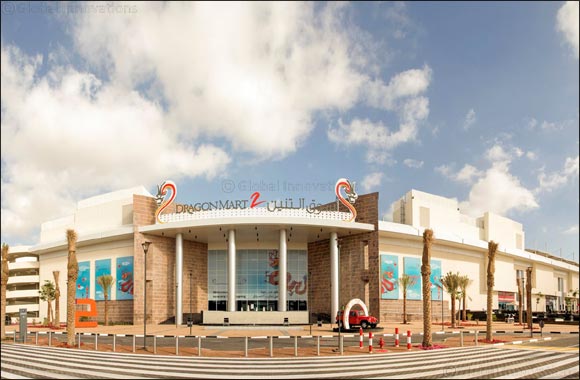 Celebrations highlight Arabic tradition and Emirati culture
Dubai, 14 August 2018: Dragon Mart 2 will celebrate Eid Al Adha with a cultural extravaganza featuring traditional Nabati poetry readings, a live concert by renowned Emirati songstress Balqees Ahmed Fathi, fun and games with the much-loved television series Iftah Ya Simsim and more.
Nabati Poetry: 24 August at 4 pm
Dragon Mart will host a 'House of Poetry' Nabati poetry session, held under the patronage of the Mohammed bin Rashid Al Maktoum Foundation this Eid, featuring readings by eminent Emirati poets Obaid Al Kabi, Abdullah Abdul Hadi Ghareeb Al Ahbabi, Bakhit Mohammed Salem Mohammed Al-Muhri, and Batool Hussein Ali bin Humaid Al Ali.
Nabati poetry has been a cultural feature of Arabia since the 16th century. Reflecting the natural creativity of the people from the region, it has been passed down through generations as a rich spoken tradition.
Balqees Fathi live show: 24 August at 7.30 pm
Fans of Arabic music can experience the melodious voice of Balqees at the free-to-attend live concert. The celebrated singer will perform her greatest hits including songs from albums like Majnoun, Zai Ma Ana, and Arahenkom.
Iftah Ya Simsim: daily from 23 August to 1 September at 5 pm, 7.30 pm and 9 pm
Children will learn about outer space in a fun and engaging way through the Iftah Ya Simsim performance, where best-loved show characters Kaaki and No'man will team-up for a quiz against Shams and Elmo, to see who knows more about the universe. Kids can also join in the song and dance performances during the show, making it an all-round edutainment experience.
There will also be an Iftah Ya Simsim roaming parade at Dragon Mart 2 for the first three days of Eid. Timings are 4.30 pm, 5.45 pm, 6.45 pm, and 8.15 pm.