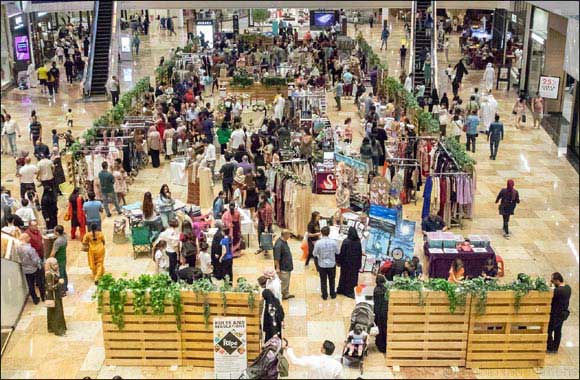 Ripe Market returns for the second time to the Mall, welcoming a host of local artisans who will showcase their produce
Dubai, UAE, 13th August 2018: To cool off the summer heat, Dubai Festival City Mall will be a bringing back Dubai's favorite Ripe Market, for the second time., Being an indoor pop-up event, the market will take place on Friday the 17th of August, from 10 am – 10 pm, catering to our shopper's love for healthy food, artisanal crafts and fitness activities.
Activities the whole family can enjoy – Becky Balderstone, Founder of Ripe encourages the whole family to visit, commenting: 'The Ripe Market has grown significantly in the past couple of years and we are excited to collaborate with Dubai Festival City to host more pop-up markets in the coming year. We love how our markets bring the community together in a fun environment. Our main focus is to ensure that the entire family has a great day out, so we like to make sure we have a variety of vendors, produce and entertaining activities for everyone."
Bringing the outdoors in – The pop-up Ripe Market will have all the attractions that frequent Dubai shoppers know and love, with local retailers showcasing jewelry, fashion, accessories, kid's toys and home décor, alongside many delicious food retail stalls. Being a well-rounded family-friendly location, shoppers will have the ease of access to catch a movie or grab a bite from the numerous dining spots in the Mall, after paying a visit to Ripe Market.
"With the summer season still at its high, we are always looking for family-friendly indoor entertainment to provide to our shoppers. We're extremely pleased to welcome back the Ripe Market family again, and to provide a delightful experience for everyone over the weekend." Mentioned Steven Cleaver - Director, Shopping Centres Dubai, Al-Futtaim Group Real Estate.