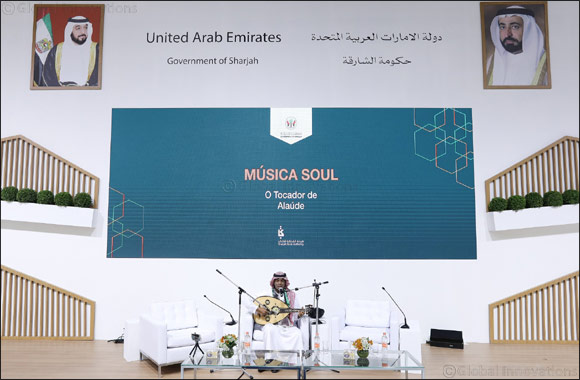 A selection of Emirati marine heritage songs performed at Sao Paulo International Book Fair
Dubai, UAE, August 04, 2018: Emirati composer and song writer, Taresh Al Hashimi, played the UAE's traditional Oud music to a large international audience of music lovers and cultural enthusiasts in Brazil. His performance took place at the 25th edition of Sao Paulo International Book Fair, which is running from 3-12 August. His music forms part of the cultural programme that celebrates Sharjah as the book fair's guest of honour.
Through his musical pieces, Al Hashimi brought to the audience the dreams of the UAE's seas and narrated stories of the country's strong marine heritage – an age when pearl divers and fishermen depended on the sea for their survival. His songs depicted their tales, starting with bidding farewell to their families, their adventures at sea, and ending with their return home.