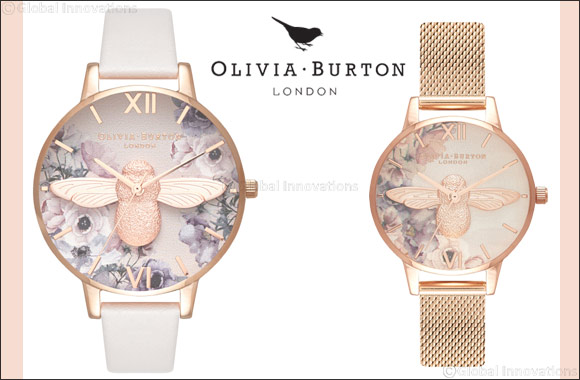 Dubai, UAE, July 12, 2018: A new style is born. Just when you thought our Watercolour Florals collection couldn't get any prettier, Olivia Burton have added their signature 3D Bee into the mix. With its highly detailed dial and an insanely beautiful colour palette, they promise this big dial is going to get you noticed.
When it comes to watches, design details matter. In a little stroke of genius, Olivia Burton's talented designers update a watercolour-effect dial with their signature 3D Bee.
Blooms, bees and beautiful brushstrokes. What's not to love!
The price for the Gold bracelet is AED 845 and for the white leather bracelet its AED 935.
The artistic designer timepieces are available at all Hour Choice stores across the UAE and online.