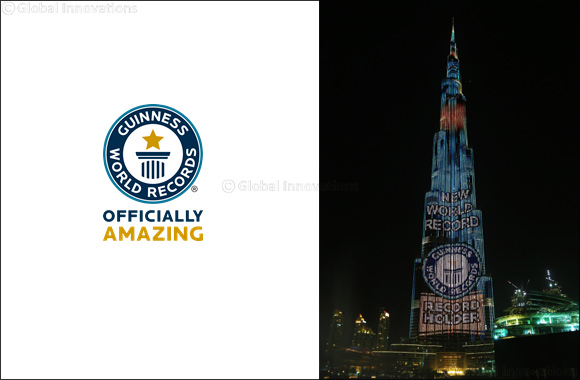 24 June 2018, Dubai – Guinness World Records™, the global authority on record-breaking, is proud to announce the launch of its dedicated Arabic platform that is especially designed to interact with and serve audiences across the Middle East.
The website - www.guinnessworldrecords.ae - will serve as an ideal platform for consumers in the region to learn more about Guinness World Records and provide them with a comprehensive and smooth understanding of the criteria and process to attempt a record.
Furthermore, the newly launched website will also encourage younger fans to discover more about achieving a Guinness World Records title and inspire them to set a world record.
Talal Omar, Country Manager – Guinness World Records said: "Since we started operating in the region through our UAE office in 2012, the number of world records held by the Middle East has increased tremendously, currently standing at 602, and the number of applications received, specifically from the MENA region, has grown by 283%. Guinness World Records recognises this and in order to encourage more people and organisations to break or set a world record, we have decided to launch an Arabic website.
"Setting a Guinness World Records title is not only about brand advocacy or personal endeavours, but it is also about building national pride, pursuing excellence, engaging audiences, celebrating great moments, sharing goodwill and harnessing creativity." Talal added.
To engage with regional audiences more successfully, the Guinness World Records Arabic website will provide guidelines and details about the application process for record breaking in the Arabic language.
It will also showcase the company's bespoke consultancy services for brands and corporations and enable them to get a better understanding of its services and programmes.
Following the launch of the website, Guinness World Records will also unveil an Arabic Instagram page specifically targeting local audiences.
Currently, the Middle East holds 602 records and some of these include notable Guinness World Records titles, such as the Tallest man-made structure on land, the Highest fireworks on a building, the Longest line of photographs, the Largest carpet of flowers, the Fastest time to climb the Burj Khalifa unassisted, the Largest marble cake and the Largest aluminium sculpture.