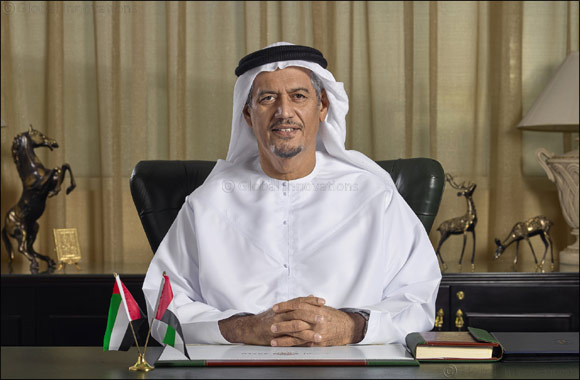 Group invests more than AED 5 million in the expansion of Sleep Fine mattresses' product line
Dubai, UAE, June 23, 2018: In light of the growing volume of exports to the MENA region, Salim & Sons Group has announced expansion plans by capitalizing on the emerging presence of business opportunities. The Group, which unifies and streamlines the operations of its various divisions, ensures an enhanced product and customer experience with a focus on innovation. Under the Group's umbrella are the 'Three Stars Foam Factory,' 'Sleep Fine,' 'Premiere Furniture (Restonic),' 'Top Line Furniture Industry,' 'Deyar Real Estate,' 'Suwaidi Gulf General Transport,' 'Al Jawal Contracting Company,' 'KSS Contracting,' 'Al Muadalah Chemical Material Trading' and 'BMA studio.'
Keeping pace with the UAE's rapid evolution and progress in various sectors, Salim & Sons is well-positioned to take on new challenges and explore new business dimensions. The marketing division at Sleep Fine Mattresses is working closely with its business partners in the MENA region and continues to forge new partnerships to further enhance and consolidate the brand's presence in the markets, which will in turn result in increased revenues. As part of the expansion of its product range by investing more than AED 5 million in new state-of-the-art machinery, Sleep Fine will soon launch its new retail mattress line, which will be available in the market by the end of August 2018.
Salim Al Suwaidi, Owner and Chairman, Salim & Sons Group, said: "Our recent investments, which complements our planned growth and move to develop our product strategy, are further driven by the growing demand for our products and services in the region. The ongoing transformation in the UAE's manufacturing industry, which is setting new standards for the quality of products on par with international counterparts, is influencing business operations across a wide range of sectors. In line with this, we are investing in new technologies and advanced machinery, with an aim to deliver unique and innovative products and services to our customers."
The Group's continuing growth can be attributed to its well-defined strategy, backed by core values of innovation, integrity, constant evaluation and management of resources, adoption of latest technologies and meaningful engagement with customers. All companies within the network have access to complimentary services and products, which gives significant financial advantage to loyal customers.