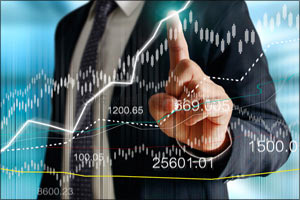 May 23, 2018 - Dubai, UAE:
Bayzat (www.bayzat.com)is looking to become the one stop solution for small- and mid-sized companies. The technology company provides insurance and HR solutions for SMEs. Founded in 2013, the company is making waves in the Middle East – in 2017, it made it to the Forbes list of Top 100 Startups in the Arab World.
The company's founder, Talal Bayaa, and his team noticed the fragmentation in the UAE financial sector and they decided to launch a product that would make it easier for individuals and companies to compare different insurance options.
Bayzat's main product isthe Health Insurance comparison service, which examined policies in real time. The service can cut processing times by 50% and save at least 20% on associated insurance costs. The service is available for companies but also individuals looking for the right health insurance.
After the success of the Health Insurance service, Bayzat moved on to solve more HR problems aside from insurance. Talal Bayaa has said, "We saw that a lot of problems we can help solve for SMEs for their employees. That is when we started to shift to the app we are today."
The company launched Bayzat Benefits, which allows companies to keep track of things like employee benefits and employee vacations. The platform can provide alerts and it uses data entry automation to cut down cost and to save time. One of the major benefits of Bayzat Benefits is how it also allows employees to manage and access their information. The platform creates a more transparent workplace while removing unnecessary bureaucratic hurdles.
Talal Bayaa has outlined the company's winning formula by saying, "We are trying to push automation into our customers and among insurance companies as well. We are seeing definitely a drive to use more cloud-based solutions to make it more accessible to companies and employees."
Bayzat's serves businesses across the Emirates and it is pushing to expand its market operations in the future. The company is preparing to launch elsewhere in the Middle East and Africa by the end of the year.
The company has so far raised $12 million in funding and it's looking to launch a new investment round to prepare for the new market launches.
Address :
Bayzat
Control Tower, Detroit Road, Motor City
P.O. Box 391186 Dubai, UAE