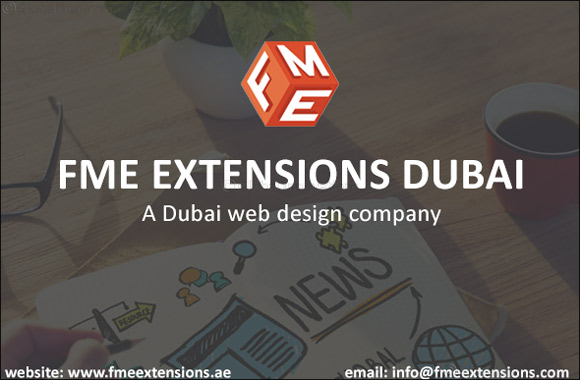 Dubai, UAE, March 20, 2018: FME Extensions has earned a reputable name in delivering innovative and effective web designing and development services for more than 10 years now. Being a US-based software firm, it has already served eCommerce development and customization services to clients across the globe. With offices in the US and Pakistan, it is remotely rendering web designing services in Dubai, but it aims to make available its expertise with a full-service agency in Dubai and it neighboring states.
FME Extensions is housed by seasoned professionals who have a knack for coding and programming in various languages, and popular CMS and eCommerce platforms. They have successfully developed projects in Magento, PrestaShop, WooCommerce, WordPress, OpenCart, and Joomla.
The firm carries extensive research in recognizing the problems faced by merchants and customers of the online stores. The findings of the research are taken into consideration to develop a viable solution for the community. It not only facilitates the merchants in managing their virtual stores, but also creates an ease for the end users in shopping from their favorite stores.
A belief in serving the eCommerce community has made the FME Extensions produce more than a hundred of powerful plug-ins, themes, extensions, and modules that are compatible with different CMS platforms.
How can the launch of a Web design and development agency benefit Dubai?
Dubai is the fastest growing economy that needs skillful resources for digitizing the existing businesses and introducing new ventures with creative ideas. The technological developments and an increased use of mobile devices are urging the business owners to ensure their web presence to retain their customer base and pursue more. This is making the web design and development a demanding service in the region.
Being a business hub, not only the existing capitalists are switching their businesses to the internet, but new startups are also emerging in Dubai with a vision of amassing the web traffic. In such a scenario, the setting up of a dedicated agency is a need of the hour so that merchants and businessmen can personally meet the developers, communicate their requirements, enhance the functionality of a website, and demand revisions for a perfect end-product.
Dubai is already flourishing with software and web development companies. But, most of them outsource projects abroad to cut off the staffing cost. FME Extension is aims to launch a full-service company powered by the industry expert. The people of Dubai will be able to easily access the top-notch coding resources for a platform they prefer the most.
The skillful developers of FME Extensions have a thorough understanding of selecting the most viable CMS and eCommerce platform for a business. Their expertise can help the startups to establish a venture on a platform that suffices the varying needs of their enterprise.
A merchant gets confused by learning about the applications like Magento, PrestaShop, or WooCommerce, and end up taking a decision with a blindfold. Why take a decision blindly when a group of experts is there to suggest a platform that can easily be tailored to specific business requirements. Hence, FME Extensions is bringing a complete business solution for aspiring entrepreneurs and merchants with services of development and customization of a complete website. Their services extend to suggesting appealing themes and useful plug-ins for enhancing the appearance as well as functionality of an eCommerce website.
About FME Extensions
FME Extensions is a premium eCommerce solution provider. It is passionately serving its clients around the globe. With a primary focus on Magento development, the company offers an extensive range of solution that includes installation, customization, and migration of a website from one platform to another. The company also offers the development of a website from scratch, transforming a simple website into a multi-store startup; add a demanding functionality, and improving the user experience. The only limitation to the staff of the FME Extensions lies in the imagination of the client.
Media Contact
FME Extensions
Phone: +92 3055 554 551
Email: info@fmeextensions.ae, support@fmeextensions.ae
Address: 1-D-FXD-107 Techno Hub Dubai Silicon Oasis, Dubai, UAE