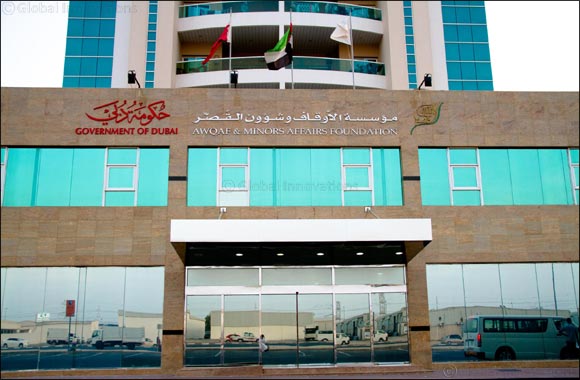 Dubai-UAE: 4, March, 2018 – Awqaf and Minors Affairs Foundation (AMAF) is set to participate in the 15th edition of the Dubai International Humanitarian Aid & Development Conference & Exhibition (DIHAD 2018), marking its fourth consecutive outing at the pioneering humanitarian and development event in the MENA region.
Held under the patronage of His Highness Sheikh Mohammed bin Rashid Al Maktoum, Vice President and Prime Minister of the UAE and Ruler of Dubai, the event will run from March 5 to 7 at the Dubai International Convention and Exhibition Centre.
At this year's exhibition, AMAF will mark the Year of Zayed through showcasing the latest achievements of the Salma Humanitarian Relief Program. Managed by the Foundation since 2014, the scheme provides humanitarian food relief to victims of wars and natural disasters around the world without discrimination. As part of its efforts over the past four years, the program has garnered donations and revenues valued at AED13 million, and distributed around 900,000 halal meals and 50 tons of meat.
Beneficiary countries included Somalia (237,288 meals), Palestine (200,000 meals), Bangladesh (132,174 meals), Yemen (70,200 meals), Madagascar (68,000 meals), Tajikistan (63,000 meals), Jordan (61,500 meals and 50 tons of meat), West African countries (41,400 meals), Sudan (12,400 meals), the Philippines (7,000 meals) and Niger (5,000 meals).
His Excellency Ali Al Mutawa, Secretary General of AMAF, said: "The success of the Salma Humanitarian Relief Program in attracting donors reflects a high level of trust in its noble mission and awareness about the importance of humanitarian relief efforts among the people of the UAE."
His Excellency Ali Al Mutawa highlighted the benefits of leveraging the latest technologies and new media to raise awareness about relief initiatives and the dangers that people face around the world. He reiterated the need to identify innovative mechanisms to deliver aid to target recipients at the earliest and stay abreast of disasters as much as possible.
He said: "Our continued participation in DIHAD enables us to reach out to relief organizations, and exchange knowledge and experience in the field of humanitarian relief. The upcoming edition of the exhibition holds special significance, since it coincides with the Year of Zayed that celebrates the humanitarian legacy of the founding father of the UAE, late Sheikh Zayed bin Sultan Al Nahyan. The great leader spearheaded the development of the UAE and played an instrumental role in establishing the country as the world's top foreign aid donor."
He added: "Every year, we aim to present the achievements of the Foundation and the Salma Humanitarian Relief Program in the best light to serve as a source of inspiration for other organizations seeking to make a difference in the humanitarian sector."