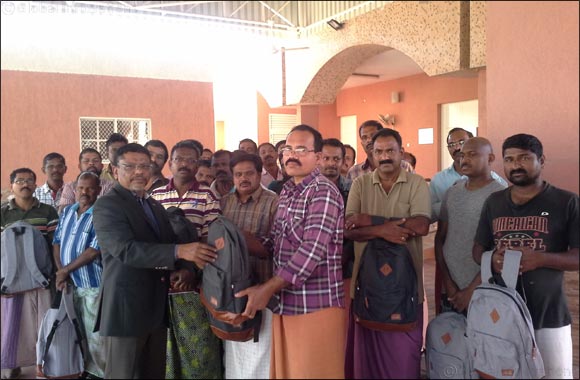 Dubai, UAE, February 20, 2018:
Umm al-Quwain:
The timely intervention of Malabar Gold Charity Division has relieved employees from dismal conditions after being jobless for over 6 months. Malabar Gold's successful involvement assisted the employees of Golden Fork bakery to complete the formalities and return to their homeland after obtaining air tickets from the company.
The charity division of Malabar Gold has involved voluntarily and raised the issue before concerned authorities immediately after the plight of these unfortunate employees and their months long sufferings came to attention. Initially the basic amenities have been provided till the date of departure. Necessary travel equipments like bags etc. have been distributed. Mr. Hamsa, Malabar Gold Charity Division head prompted the activities.
Most of the employees yet to receive considerable amounts from the company in terms of remuneration and compensations. Still, all of them expressed great relief and gratitude as they could come out of the perils in a foreign country.