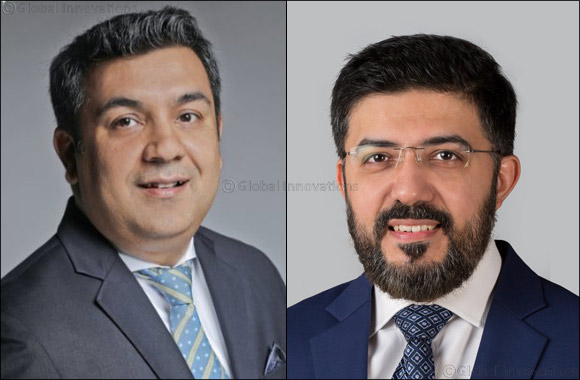 To be held on July 17th, 2017, in the ICCA Kitchen, Block 8, Dubai Knowledge Village, the invitation-only event is a hub for food service industry experts to showcase their know-how and engage with owners and operators in the field, addressing pressing industry issues and brainstorming key innovation points
The event is targeted towards Franchisors and Franchisees, Restaurant General Managers and Food Service business owners and operators and will be on the topic of Building F&B Bottomline
Mr. Akhilesh Bahl, Founder and CEO at Malt & Salt Hospitality, will host the opening note on Building Your Dream Restaurant: It's Not Just About Location Location Location
Mr. Rakesh Pardasani, Partner at RSM UAE, will deliver an address on how tax implementations will affect business with his talk, VAT's in the Menu
A one-to-one with Mr. Sergio Lopez, Co-Founder of Tom & Serg, moderated by the founder of MEFF, Mr. Vishal Pandey, will provide attendees with the nitty-gritty of being part of the competitive culinary industry
The Business series workshop is hosted by Middle East Food Forum, which was inaugurated early this year
Dubai, United Arab Emirates, July 10, 2017: Middle East Food Forum, the UAE's hub for all food service business owners and operators, brings back its Restaurant Leadership Business Series workshop 4 for its third season with a focus on Building F&B Bottomline. A by-invitation event only, the Middle East Food Forum serves as an essential meeting place for food service business owners and operators to interact with industry experts, shed light on industry concerns and brainstorm new ideas and inspiration. With a focus this year on addressing the concerns of budding entrepreneurs and franchisers looking to begin their journey, the event targets food service business owners and operators.
The opening note on Building Your Dream Restaurant by Mr. Akhilesh Bahl, the Founder & CEO of Malt & Salt Hospitality, will address he needs of a restaurant from the base upward. The session will include real inspiring stories from two decades of Akhilesh's personal experience of incubating and harboring brands in the F&B sector. This will be followed by a VAT's on the Menu talk by Mr. Rakesh Pardasani, Partner at RSM UAE, aiming to provide tell-all minutiae about the onslaught of VAT in the UAE, and what the hospitality industry can do today to safe-guard its interests in the future. Followed by this, a 5-minute elevator pitch training will take place, with an end-note and Q&A thereon by Mr. Sergio Lopez, Co-founder of Tom & Serg and Board Member at the Bull & Roo Hospitality and Investments Group.
Mr. Tahir Shah, Founder, Founder, Moti Roti, said, "We've had a beautiful journey in the UAE as one of the first Food Trucks that came up here, and the streak has really become a phenomenon. I think this opportunity is excellent for up and coming foodpreneurs to tap into their fullest potential. I hope my pitfalls and journey might be able to assist potential entrepreneurs and food truck managers to create a rewarding and profitable hospitality business."
Commenting on the upcoming event, Mr. Vishal Pandey, Founder, Data On A Plate and Middle East Food Forum said, "This workshop will be quite different from our other workshops, with experts in finance, investments and beyond being part of our lectures and seminars, providing hands-on knowledge on what they do best and how the attendees benefit from the same. Mr. Akhilesh's talk will focus on all the tools a potential entrepreneur needs to create the best brand he can imagine, while Mr. Rakesh will give great insight to established F&B industry stakeholders on how VAT will affect them and their customers, and how best to cushion the blow of a new regime. The 5-minute pitch will be on the topic of new technology in the industry, which is a radical topic to take on, and will surely spark a healthy debate incubating innovation. Finally, Mr. Sergio will give us a low-down on how he brought the renowned name of Tom & Serg to the UAE market and made it the sought-after place to be it is today. In the past we have received overwhelmingly positive responses from attendees as well as hosts alike, and we are keen to see how these fantastic speakers will address the concerns of potential foodpreneurs and franchisers in the region with their expertise."
The Middle East Food Forum was launched in May 2016 with over 120 plus motivated and prominent food and beverage professionals, F&B thought leaders and food entrepreneurs. Held on May 3, 2016, with an aim to promote the learning culture in the UAE, the inaugural launch event saw maximum participation from likeminded individuals. The event extensively featured panel discussions and workshops, offering unique opportunities to share experiences, upgrade skills, build valuable connections, and explore ways to start, sustain, grow, or transform any F&B business.
The Restaurant Series Workshop 4 will be held on the 17th of July, 2017, with registrations opening at 5.30pm, in the International Center for Culinary Arts, Block 8, Dubai Knowledge Village.
Amidst senior industry professionals and start-ups, the workshop is a great platform for good exchange of ideas, where participants will get maximum clarity on issues concerning them.