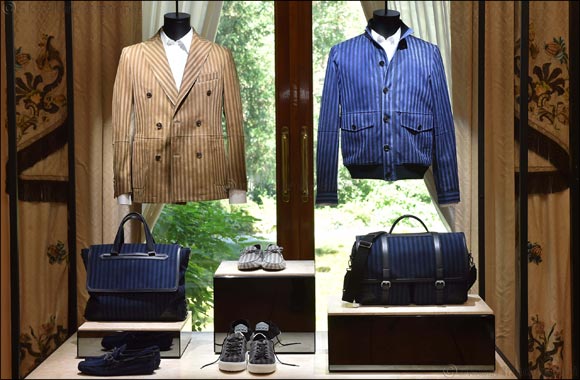 Dubai, UAE, June 19, 2017: The luxury of lightness, clothes that take on the likeness of those who wear them, journey after journey.
The functional wardrobe of a man who travels the world with his own things.
He chose them to wear all the time, on any occasion, with the lived-in, almost worn out look of an intense lifestyle. In which elegance is worn casually, with a lightness taht turns leather into something almost like fabric.
Lightweight denim and elegant canvas weaves form the latest chapter of TOD's ongoing study of materials, now embodied in the worn, almost corrosive skins of summer 2018.
The latest evolutionary step in a lifestyle of elegance, recognizable in its new textures and finishes.
In which the gommino has a double T on all the 'fabrics', ergonomic design of the new sneakers, with its four signature 'pebbles' behind the heel, is designed for occasions in town. Ocean blue and sand beige are the colours of the Safari Jacket and Field Jacket, in a wardrobe in which everything is lightweight, for travelling in the company of the most modern made in Italy.