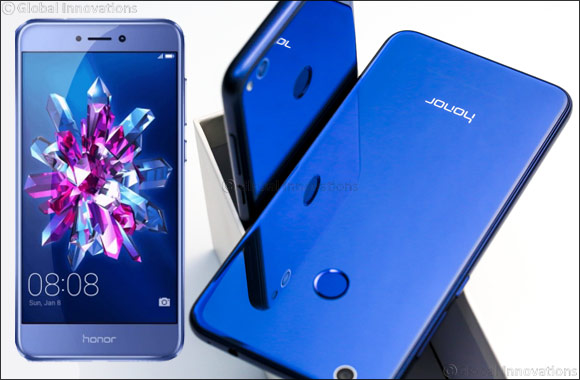 Dubai, June 13, 2017: Following the tremendous success of the Honor 8 Lite series, Honor, the number one smartphone e-brand by Huawei, has just announced a new colour variant coming to the Middle East- Honor 8 Lite Blue. The Honor 8 Lite Blue comes with Honor 8 Lite's desired specifications- modest price point, premium looks, solid performance, strong battery support and advanced camera features.
"Subsequent to the incredible success of honor 8 lite, we saw an opportunity for the introduction of a different colour variant that would appeal to more users and still embody the device's strong performance features at a budget price point," said Chris Sun Baigong, Vice President Huawei honor Middle East CBG.
The Honor 8 Lite Blue will be available for purchase from June 1st at major retailers in the Middle East.