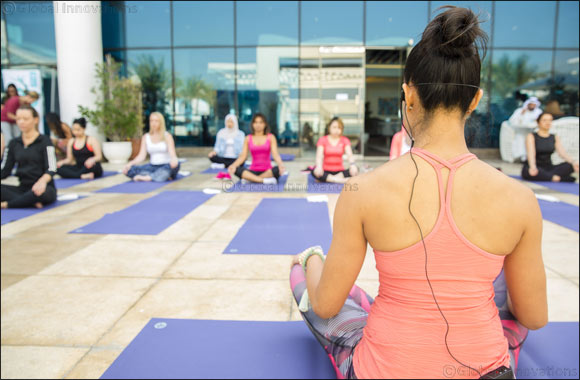 Re - Salons and Spas organized an event at Sunset Mall, Jumeirah to celebrate International Women's Day.
Dubai, UAE, March 17, 2017: The event was designed to relax and re-claim the body and minds of women and motivate them in their daily life.
The event commenced with a yoga session by Inspire Middle East Yoga (Sheikh Zayed Road). This was a great session for mothers with babies as they got an opportunity to unwind and were able to leave their babies in the safe hands of Sublime Home Healthcare Centre. Sublime nurses assisted mothers with their babies, whilst they could take some time off to enjoy a peaceful and relaxing yoga session.
Following the yoga session the guests indulged in express massages by Re-Salons and Spas, nibbles and delectable refreshments by Provedore Restaurant and looked forward to unlock the secret to happiness with Happiness Coach, Rikkie Ebel . Rikkie who is a certified life coach demonstrated to the ladies the simple ways to discover true happiness and overcome everyday obstacles with a smile.
The entire event was captured by The Studio, who are specialist in photography and videography for Corporate, Events, Family & Weddings and are based in Al Quoz, inside the beautiful Courtyard.
The event was bought to a close with special goodie bags from Re- Salons and Spas.
Good health and wellness is not only necessary for every woman's own benefit but also for the benefit of her family and loved ones.
Keeping in mind the importance of women's wellness and the commitment to a lifestyle that promotes lifelong health, Re-Salons and Spas aims at making beauty accessible to every woman at affordable prices with their unlimited salon and spa memberships.