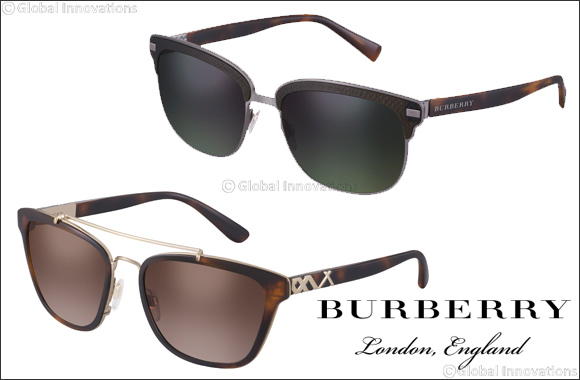 Dubai, UAE, March 16, 2017: Summer is just around the corner and Burberry have the perfect collection for everyday wear for men and women.
Inspired by the Regent Collection, the women's pair feature a metal Burberry house check detail on the temples. This pair is available in black and light tortoise with gradient amber rose and a pale gold check frame.
For the men's eyewear, Mr. Burberry Collection, inspired by Mr. Burberry. A man of contrasts, he is classic yet contemporary, fusing sartorial elegance with a rebellious attitude which is reflected in the eyewear designs.