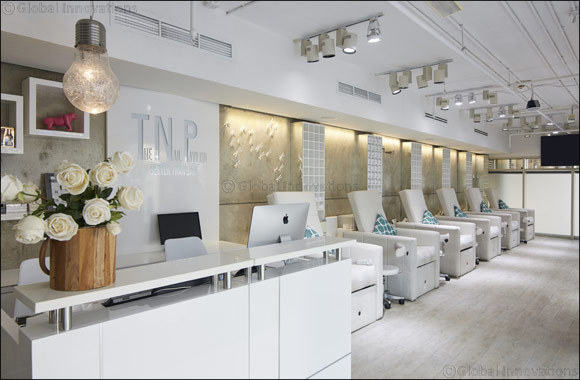 'JLT based salon, The Nail Pavilion, launches New Year, New You January beauty packages'
Dubai, UAE, January 11, 2017: This January, The Nail Pavilion launches its New Year, New you pamper packages to make sure you head into 2017 feeling fresh and looking your best.
A new year often calls for a fresh start. Looking good on the outside can also help you feel good on the inside. It is important to take some time off from our hectic busy schedules to look after ourselves, therefore The Nail Pavilion has curated three pamper packages to make this easier for you.
The Nail Pavilion is the ultimate location for all things nails, hair, body and mind, making it a one stop pamper destination. They are committed to making their clients feel special while leaving them relaxed and polished. This January treat yourself to a new do, make sure your nails are on point or indulge in a professional facial which are all available in the below packages at The Nail Pavilion:
Life is too short to have boring hair, start 2017 with fresh haircut and blow dry for only AED 250
Prepping for the week ahead or a girls night out? Get a haircut, blow dry, manicure and pedicure all for only AED 400.
Take some you time and indulge with this ultimate treat yourself package. Receive a hair treatment, haircut, blow dry and a refreshing facial for just AED 700
All of the above pamper packages are available to book from 10th January till the 26th of January 2017.