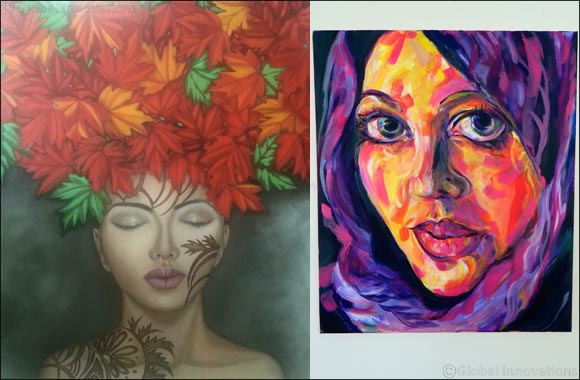 Diversity is the theme for "Against the tides 2016" to be held from 1st till 8th of September at Cartoon Art Gallery
Dubai, UAE, August 23, 2016: Woman2Woman will be organizing its 6th edition of Against the tides, an Art Exhibition – which every year has a new theme that takes focus of the Art show, this year Artists from the Emirates will be coming together to display "Diversity" through their Art.
"We were overwhelmed with the outpour of support and interest from Artists, we have finalised 27 Artists to be represented at this show. The selection was based on the depiction of the theme of Diversity in the artwork. At the show we also have 2 paintings by our youngest Artist, Sarrah Tambawala who at 5-year-old displayed talent beyond her age. This Art show is a representation of a lot of heart and soul and we encourage visitors and art lovers to come and appreciate the hard work of our local Artists in region." Says Zareen Khan – organizer of Against the tides 2016.
The UAE based Artists include, Afshan Quraishi, Dagmar Braendle, Sarrah Tambawala, Sree Lakshmi Manoj, Pari Sagar, Dima Albitar, Dima Al Malakeh, Batool Jafri, Humaira Hassan, Parul Parasramka, Shytal Gusani, Jan D'Sa, Samar Kamel, Nissa Riyas, Gihan Fawzi, Ria Sharma, Romy Ravindran, Shiba Khan, Minisha Bhardwaj, Noopur Ahuja, Taline Balian, Yoshita Ahmed, Gwyneth Rasquinha, Reena Dhiman, Elizabeth Bruce, Veena Devagiri and Yukti Chopra are amongst the 27 exhibiting Artists. These artists are from; Austria, Egypt, India, Canada, Lebanon, Pakistan, Sri Lanka, Scotland, Switzerland and Syria all uniting to represent what diversity means to them, each artwork acts as a journal of the Artists expressions about embracing diversity and displaying tolerance adding an artistic perspective to our current reality at "Against the tides 2016" that will take place from the 1st till the 8th of September, it is Open to Public at the Cartoon Art Gallery in Al Qouz, Dubai, UAE.
On 1st of September the Cartoon Art Gallery in Dubai will showcase over 60 Art works depicting Unity, Peace, Love, Tolerance and Diversity; this show will be open to public and will run through till the 8th of September. Visitors can also enjoy a live performance on the opening night choreographed by Mad About Dance Institute by their professional dancers who will be performing dances from a variety of disciplines, including classical, jazz contemporary, hip hop to name a few.