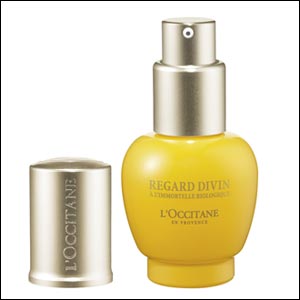 The School of Grasse.
The true story of collection de grasse.
A place that unites precious ingredients from near and far.
The story began with the creation of a pair of scented gloves, prompting the cultivation of fragrant plants from the Grasse region. At the end of the 18th century, Grasse had become the world capital of perfumery – a town where the greatest perfumers learned their skills, a place that united precious ingredients from near and far.
To create La Collection de Grasse, L'OCCITANE composed exclusive fragrances that unite the most precious ingredients, bringing them together in a beautiful harmony.
PRECIOUS EXTRACTS
KARINE DUBREUIL, PERFUMER FOR L'OCCITANE
A LOVE OF PROVENCE AND A TASTE FOR SIMPLICITY
Karine Dubreuil knows the land of L'OCCITANE well - for its own. Trained at the Roure School of perfumery in Grasse, she has worked with major perfume houses. The nose behind many famous fragrances, she shares with L'OCCITANE a love of Provence and a taste of simplicity.
Especially for La Collection de Grasse, Karine Dubreuil has composed Ambre & Santal (the story of a fusion of scents), and has brought together all the tenderness of the scents of Rose & Osmanthus.
AMBRE & SANTAL
A FUSION OF SCENTS
EVOCATIVE OF : Impatiently, the wood bursts into flame, languidly, the fire glows. A sweet and luminous evening awaits…
THE SPIRIT : An amalgam of characters, from ardent amber to rich sandalwood, sets the mind flickering between reality and dreams.
THE FRAGRANCE : The woody oriental in La Collection de Grasse reveals sensual and enveloping notes, and blends emotions with feelings. Bold temptation and the sweetest softness merge over and over again… Amber and sandalwood seem to defy each other in a sunny, refined accord. The ingredients fuse in a striking confrontation.
KEY RAW MATERIALS : Labdanum essence from Spain (amber); Sandalwood essence from the Pacific.
FAMILY woody oriental
DESIGNED FOR men and women
Top notes: bergamot, rosemary
Heart notes: fig leaves, rose
Base notes: Cistus, sandalwood, cedar, vanilla
ROSE & OSMANTHUS
A SCENT FILLED WITH TENDERNESS
EVOCATIVE OF : This surprising, radiant melody sets the tone.
THE SPIRIT : When rose and osmanthus come together in tune, they create the most delicious music.
THE FRAGRANCE : This fruity floral fragrance, with its delicate velvety softness, fits perfectly into La Collection de Grasse. Like a celebration of happiness, it seems to have captured the joys of innocence. The tender apricot aroma of osmanthus resonates with light-hearted rose in the sweetest symphony. Swept up in its luminous wake, bucolic melodies leave a trail of seduction.
KEY RAW MATERIALS : Rose centifolia absolute from Grasse; Osmanthus absolute from China.
FAMILY fruity floral
DESIGNED FOR women
Top notes: bergamot, rose leaves
Heart notes: rose, osmanthus
Base notes: white musk, white iris, vanilla