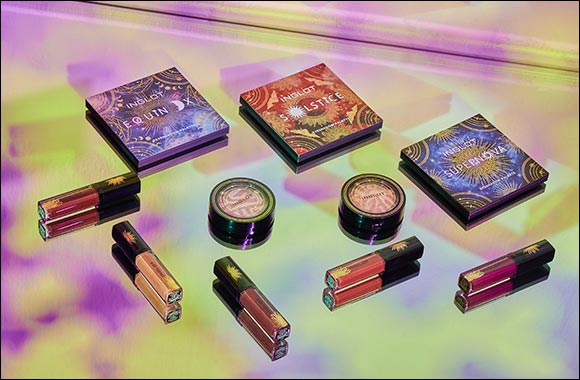 INGLOT C E L E S T i A L S

For the longest time, we have been fascinated with what' s beyond the Earth. We've adored the moon, the stars, the constellations; yet always from afar. This exclusive Holiday 21/22 Collection re-imagines a version of cosmic phenomena: Equinox, Solstice, and Supernova. The all-encompassing makeup ensemble punctuates metallic hues and jewel tones to give you bold and futuristic beauty moments that are truly out of this world. Here's a closer look at what' s always been light-years away. Inglot Celestials.
C E L E S T I A L S E Y E S H A D O W S

These exclusive Holiday 21/22 Eyeshadow palettes reimagines the beautiful color of outer space and cosmic phenomena: Equinox, Solstice, and Supernova. Each Palette comes with matching celestial themed scarf.
H D L I P T I N T

These New Autumn/Winter tones of HD lip colors will surely give you an out of-this-world pay off and longevity. HD Lip Tint Matte is a trendy lip product that will provide full coverage and a silky matte finish. The product ensures a long-lasting effect, does not smudge and is transfer resistant. A handy little sponge makes the lip tint easy to apply, while intense colors will compliment any makeup or skin tone.
M A R B L E D H I G H L I G H T E R S

2-toned highlighters that are truly blinding and so bright it can possibly be seen from outer space. This new formula is specially created exclusively for GCC this holiday.