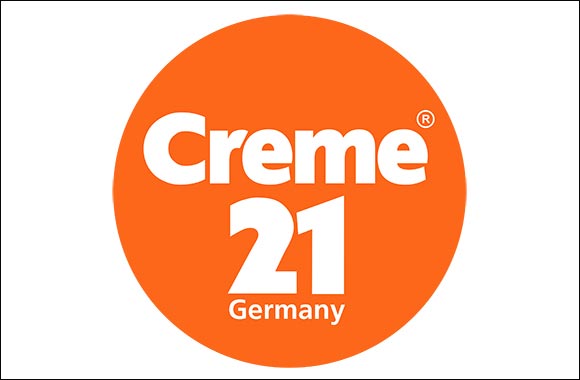 'Comfortable in my own skin' campaign to empower women from all walks of life in their pursuit to success
November 10, 2021: German skincare brand Creme21 has kicked off a new campaign in the Middle East to celebrate ambitious and bold women who have been breaking barriers and fearlessly expanding their horizons. The new campaign, themed 'Comfortable in my own skin,' celebrates women of all demographics and races who are confident in their own skin and unafraid to come as they are.
The campaign seeks to redefine beauty, empower, and encourage women from all walks of life to confidently embrace themselves and relentlessly follow their dreams. Creme21, through this new campaign, adds voice in honoring the power of a confident and passionate woman.
Prashant Goenka, Director, Emami Ltd, said: "The Middle East is the perfect region to launch our special initiative as we have seen more women embracing their uniqueness and pursuing their dreams. With eagerness and a drive to succeed, women are increasingly pushing to explore new opportunities and fully utilize their potential. Through this campaign, Creme21 honors and celebrates their passion, as well as their efforts and aspirations to leave their mark on every path they choose to follow."
The Middle East, whose diverse cultures require skincare solutions that cater to all skin types, is particularly an important market for the brand. The region is known to have one of the highest spending on beauty products in the world, with Saudi Arabia and the UAE topping the list.
Creme21 has a strong presence in the MENA region, where millions of flourishing women from different ethnicities are partners in the nation-building process. Creme21, which represents modernity as signified by its orange-colored packaging, is a perfect choice for women in the MENA region who want to safeguard and enhance their natural beauty. The brand has expanded its territory in 5 continents around the world.
It offers a wide range of skin and body care products for women of all ages and skin types such as creams and lotions, shower gels, and sun care solutions. These Vitamin E- and Pro-Vitamin B5-enriched products are the result of Creme21's extensive research. They are PH-neutral, without microplastics or parabens, silicones or paraffin, and are dermatologically approved and tested.
Acquired by Emami, one of the leading Indian personal and healthcare FMCG companies, Creme21 is a trusted skincare brand conceived, established and manufactured in Germany. It is a brand renowned for recognizing success stories and supporting the dynamic modernization process of the society.