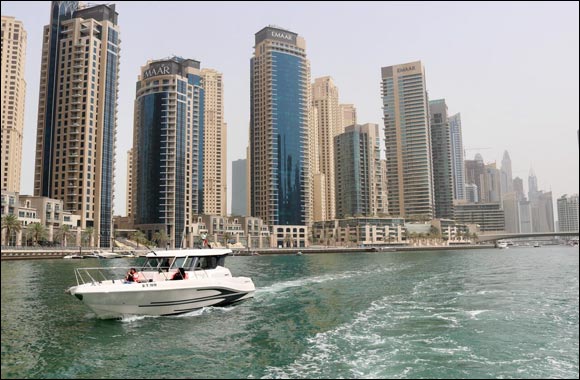 Dubai is an incredible place, but the endless skyscrapers, shopping centers, and activities can make us forget that it's a coastal place. Visiting Dubai's urban areas is a great experience, but there's another side to Dubai that can be explored on the waters.
Yacht rentals are one way to see Dubai from the outside - to take a step back and admire the city skyline from where you can really see it. Being a wealthy coastal place, there are, of course, plenty of marinas and places to moor a boat - and also many boats that can be rented out. Whether it's for an afternoon or a whole month, Nautal easily facilitates renting motorboats, bareboat, sailboats, and luxury yachts.

For example, many people are not even aware of the World Islands; a cluster of artificial islands that were created to represent the world map. Palm Island is a little more famous of course and can be amazing to sail around on a boat. There's also Yas Island, which is great for shopping and entertainment, as well as Al Maya Island, which is ideal for a game of volleyball, an evening meal, and some music.
Yacht freedoms
Being on a yacht around Dubai is a great vacation because the environment and waters are perfect for sailing on. The temperatures are perfect for sunbathing during the winter months, and if it gets too hot, you're surrounded by an infinitely large sea of water. There are some incredible tropical fish species to spot in the waters too, but if you're looking for a more intense and controlled environment, the Dubai Aquarium is somewhere where you can dive. Here swim hammerhead sharks, sand tiger sharks, rays, and many more otherworldly species - 65,000 to be exact.

A yacht can be a great way to venture into neighbouring jurisdictions too, whether it's within the UAE or outside. Abu Dhabi is a quick trip by yacht, making it a great option for a day out, and Qatar, Bahrain, and Muscat are all nearby.
Best beaches
If you're traveling around Dubai via yacht rental, you're likely going to be the sort that enjoys idyllic world-class beaches too. For those looking to be adventurous, Kite beach is a great visit. Due to its positioning, there are significant winds, making it a great place to kitesurf, paddleboard, and try out many other water sport activities.

JBR beach is a great option for those wanting to not only admire the incredible city skyline behind them, but to indulge in many world-class bistros and boutiques. Here, you will find many great restaurants, bars, and performances such as an aerobatics show.
Finally, if you're looking to escape the crowds, a yacht rental is the perfect way to do it. It can be a safe space by itself, but it can also get you directly to places such as Al Sufouh beach, which is significantly less busy. You can find many secret islands and beaches when at sea, which is part of the fun, and Dubai has no shortage of hidden treasures.