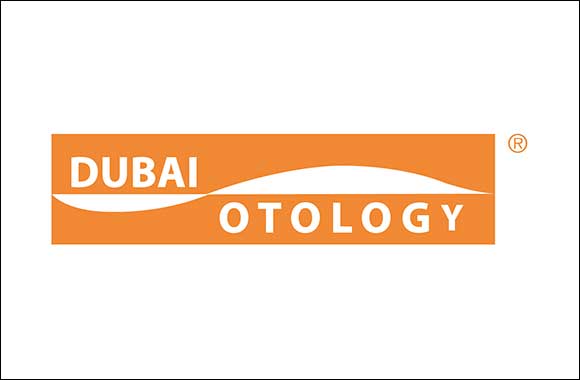 Dubai, United Arab Emirates, 07, October 2021: Under the patronage of His Excellency Abdul Rahman Mohammed Al Owais, Minister of Health and Prevention in the UAE, the 9th edition of the Dubai Otology, Neurotology and Skull Base Surgery Conference and Exhibition – Dubai Otology will be held from the 10th to the 12th of October, 2021 at the Dubai World Trade Center.

Over the course of three days, the highly specialized Otology, Neurotology and Skull Base Surgery event in Dubai, will exclusively focus on the most critical ear, head and neck diseases and disorders while also exploring the latest medical research, treatment advances and technologies in the field of Otology.
Dubai Otology 2021 will be held as a physical event with a virtual component where delegates will have the chance to attend the event either in-person, or virtually. Furthermore, exhibitors can expand their networks and connect with field specialists from all over the world.

Commenting on the 9th edition of Dubai Otology, Dr. Ahmad Alamadi, Chairman of the Scientific Committee of Dubai Otology said: "In light of the unprecedented circumstances the world is witnessing, the need for bringing together the medical and scientific community has escalated, and working together as a community towards a common goal, which is to provide patients with the best care, is our priority. The 9th edition of Dubai Otology features a rich comprehensive agenda that includes 63 scientific sessions on the key trending topics related to Otology, Neurotology and Skull Base Surgery. The topics were put together to address the most pressing topics in the field, and highlight important issues and discuss new findings."

He added: "the sessions will be presented by 47 of the most prominent experts and lecturers in the field, who will share their insights on key topics, and provide holistic views on many subjects, while offering in-depth knowledge and sharing their clinical experiences on various case studies in this highly evolving field."
He concluded: "This year, we added two new sessions on medical education in otology to highlight the need to find new technologies and methods for teaching in the field, in addition to other sessions on evidence-based practice in otology, encouraging otologist to follow best clinical evidence in their daily practice."
The Dubai Otology 2021 conference program will present an inclusive curated content endorsed by its scientific committee and addresses a number of advanced topics such as, Cholesteatoma, Mastoidectomy, Tympanoplasty, Cochlear Implants, Comprehensive Vestibular Rehabilitation, EBM in Otology, Facial Nerve, Ossiculoplasty; Stapes Surgery, Skull Base Surgery, and Surgical Education in Otology, to name a few other important demand topics. Over the 3-day conference, Dubai Otology is expected to draw over 700 visitors and participants from over 26 countries.

Furthermore, Dubai Otology will feature Cadaveric Workshop which will be held from 8 - 9 October 2021 at the University of Sharjah. The workshops will provide a hands-on experience and valuable practical knowledge on Functional Endoscopic Sinus Surgery (FESS), Rhinoplasty, and Temporal Bone Dissection.
Running parallel to the conference, the Dubai Otology exhibition will witness the participation of over 30 leading brands in Otology, Neurotology and Skull Base Surgery landscape a unique opportunity to showcase their latest products and technologies that are being used by top surgeons, physicians and experts. In addition, exhibiting brands will also get a chance to interact with the top minds in this highly specialized field of medicine. The Dubai Otology exhibition will showcase breakthrough innovations such as the 'Sky C1 M' designed for Kids and 'Naida C1' by Advanced Bionics, 'Stratos hearing aids' by Hansaton, the innovative 'ENT MR8TM drill' developed by Medtronic, 'Cochlear™ Nucleus® Kanso® 2' Sound Processor, Cochlear's latest and most advanced off-the-ear sound processor, 'Naida™ Paradise' by Phonak, providing powerful sound, connectivity to smartphones, TV and more, and empowering smart apps and 'VisualEyes™', Vestibular testing made visionary by Interacoustics, in addition to other revolutionary innovations developed by market leaders.

The Dubai Otology Conference and Exhibition is held annually by INDEX Conferences and Exhibitions – a member of INDEX Holding, and is supported by a number of regional and international bodies such as UIBC, Otolaryngology Head & Neck Surgery & Communication Disorder Society, Sultanate Oman, and Pakistan Society of Otorhinolaryngology. The event is sponsored by Advanced Bionics, Hansaton, MED-EL, Vienna Trading Establishment, Medtronic, Otex Medical, Amico, Rexton, Itrom Pharma, Smith & Nephew, Pioneer, and Alphamed.