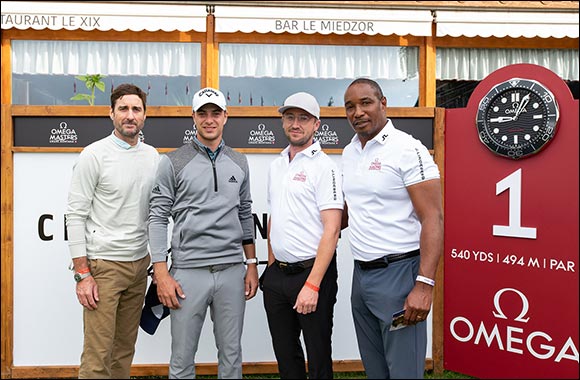 August 29, 2021: Ahead of the OMEGA Masters golf tournament this week, the annual Pro-Am event was played today in Crans-Montana, with some special celebrities out on the course.
Our team was comprised of OMEGA's own golfing talent, Guido Migliozzi, along with our invited guests including the actors Tom Felton and Luke Wilson, as well as former football player and manager Paul Ince.
Together, they showed off their skills of precision and power against teams of other professionals and amateurs on the famous mountain fairways.