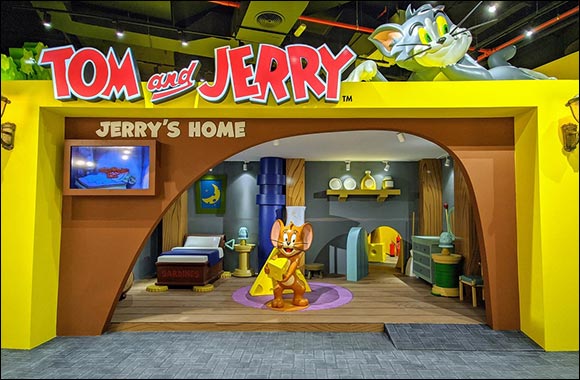 The world is beginning to open back up and that means people are looking for places to travel immediately. Those heading to warmer climates might wonder what there is to do in Dubai this summer, and if there are any open attractions at all. What kind of activities are there to do in Dubai this summer?
Visitors from around the world are in luck: Dubai is a great place for summer surprises, hence the name of its special summer events. But where to start? Visit the malls first and foremost. Each of the most popular malls and hotels this year will offer great events, but the sports stadiums offer even more alluring attractions.
1. Tom and Jerry Cheese Town
Are you a fan of the Tom and Jerry show? Did you grow up watching your favorite cat and mouse chase each other around? If so, you will love what events Dubai has in store for you this summer. When you visit the
Ibn Battuta Mall
you will find yourself immersed in the Tom and Jerry Cheese Town event. This event takes place every day until the end of July and you will be overwhelmed by the number of fun games, live music based on the show, and of course, ample chances to hang out with Tom and Jerry.
2. Indoor beaches
You might not take a beach vacation when you head to Dubai, but you will still get a chance to enjoy some beaches when you visit this summer. Dubai Festival City Mall is a great place to visit during the summer especially if you want to get a break from the heat. Inside you will find a beach-themed indoor environment perfect for families and children. The indoor beach will be available all the way through September 4th, so as you are enjoying a break from the sun, you can shop around, enter the gift card drawings, and watch as the entertainment passes you by.
3. The Laughter Factory
If you are looking for something entertaining, consider visiting the Laughter Factory. The Laughter Factory is currently celebrating its 25th anniversary and you will love the line up you will find. People like Mike Marino from shows like party of five and Fraser are part of the cast alongside the American comedian Corey Michaelis and the Irish comedian Mike Rice. There are great line ups all summer long so no matter when you visit you will find something.
4. Enjoy flash sales at hotels
Shopping is one of the most popular things to do in this thriving city, and this summer the number of shopping events taking place throughout the city will prove to you why that is. If shopping is your preferred activity, summer of 2021 in Dubai is the perfect place to be. If you visit the Mall of the Emirates you will find 12 hours sales where you can get 90% off some of the best brand names. The event is happening this summer all day with multiple chances to enjoy flash sales at hotels as well including Atlantis the palm, Hilton Garden Inn Dubai, and the Sheraton Mall of the Emirates Hotel.
5. Sporting events
Fans of sports are also up for a huge summer of activities this year. Runners can enjoy summer running all summer long like the Al Marmoom ultramarathon. Fans of the ocean can watch the Al Gaffal long distance sailing race. Those who love horses can visit for the World Cup of horse racing. Many of the most popular sporting events include drawings with rewards and prizes. Visitors can check out the UAE Arabian Gulf League matches (a famous football league). What's more, there are options for
football betting
online in the UAE stadiums, giving you a chance to bet on the most exciting aspects of each game you see.
6. Family friendly fun
If you are traveling with children, check out the Aventura Parks where summer camp schedules will give your
family something to do in Dubai
all summer long. There will be snacks and lunches included, arts and crafts, animal care, STEM workshops, and of course, survival skills. At the end of a long day of learning, kids can let go (figuratively, with some afternoon ziplining.
7. Sport classes
This summer take advantage of the special yoga, pilates, and fitness passes. You can get access to 30 fitness classes in 30 days all summer long. Some of these classes are offered in an "underwater" setting with views of nearby aquariums all around you while you stretch and get grounded. Don't let your entire vacation be filled with sports when you can get in the sporting mood yourself and exercise.
Finally, there are thousands of things to do in Dubai this summer and we can spend many hours listing many of great activities that you might be interested in. Why don't you catch your next flight to Dubai and enjoy at least one week of vacation there. You deserve it!