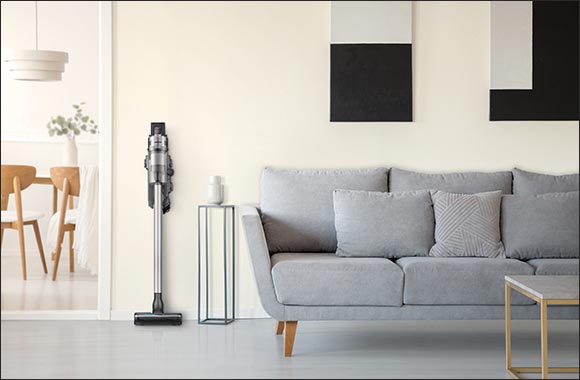 July 14, 2021: Household cleaning is a chore familiar to all of us. Without a regular cleanse, our homes quickly begin to diminish in terms of appearance and presentability. Dust can build-up, which is particularly unhealthy for families with children. Pet hair can also linger, which is a frequent invenience for those of us with pets. Or perhaps couples with demanding work hours invite friends around on a weekend, but do not have the time they need to clean their home as they would like. Whatever the scenario may be, the need for household cleaning reform is clear to all of us.
Yet these examples are not the only repercussions that stems from household cleaning. For generations, the responsibility has also been somewhat tedious and time consuming. Many of us who have not had the tools required to clean our homes effectively and with speed, resigned to ways that fail to provide the convenience we expect and deserve.
However, this is no longer the case thanks to the introduction of a next-generation innovation, one that boasts the features and functionalities necessary to take cleaning practices to the next level. Samsung Jet™ cordless vacuum cleaner is the impressive home appliance already considered a "must-have" product by consumers and industry critics alike.
Recent years have seen Samsung re-define what is possible in the home appliances market, with many options introduced that empower, delight, and deliver. An enduring commitment to innovate has been critical to the success of new projects and design phases, further driving the passion of our people to ensure vision translates to reality. Crucially, this approach applies to the Samsung Jet™ cordless vacuum cleaner, with the product sure to be a home appliances mainstay for years to come.
So what are some of the specifics behind its overnight popularity? How does this product differ from the vacuum cleaners that came before it? Here, we reveal three factors that provide the answers to these questions:
Next-level filtration system
Cleaning the household will never be an effortless task, yet that doesn't mean that cleaning cannot be easy, simple, and more effortless than ever. With the Samsung Jet™ cordless vacuum cleaner, this is now a reality thanks to the 5 Layered filtration system, which rids the home of unwanted elements and ensures every space is fresh and presentable. For example, parents can ensure their children play in a healthy environment or clean any accidental mess, while families with pets can eliminate pet hair. The main cyclone separates large dust particles, the metal mesh grille filter collects smaller particles, and the Jet Cyclone and micro filter catch even smaller dust particles. Although not visible to the naked eye, micro dust is also a sure thing in any household – until now. The ultrafine collects 99.999 percent of micro dust and other allergens traditionally prone to escaping from vacuum cleaners.
Industry-leading suction power
Every consumer has experienced frustration when their cordless vacuum power begins to drain and suction power becomes less effective. Specs of rubbish visible on the floor are not captured, while those that are often fall back out onto the floor. Fortunately, Samsung's commitment to removing such discrepancies from the equation has prevailed once again. The Samsung Jet™ cordless vacuum cleaner is guaranteed to provide industry-leading suction power up to 200W, with the Digital Inverter Motor ensuring the appliance sustains remarkable performance. Of course, the battery will eventually run out at some stage, yet the Jet Cyclone system comprises nine separate cyclones to minimize suction power reduction as the charge nears depletion.
Intuitive design and display
The Samsung Jet's powerful cleaning solutions all come in a lightweight body weighing in at just 1.66 kilograms, ensuring a strain-free cleaning experience. Those purchasing the Jet™ 90 model will also benefit from an ergonomic and self-standing Z-station charge, meaning users can place and charge their vacuum anywhere they wish. The charging station is unique from others as it can be wall-mounted, so users with space limitations who need to save room can take advantage of this option. At the same time, newfound convenience is supported by a new and improved display that represents a win-win for every users. Perhaps you want to see how much battery is left? Maybe you wish to know if there's there's a blockage or just how the vacuum's brush is faring from a performance standpoint? One glance at the Samsung Jet's intuitive, integrated digital display will give you all the information you need or answer that you seek, ensuring you benefit from a completely new, unique, and fulfilling cleaning experience.
Consumers who buy Samsung Jet™ will receive a free spinning sweeper worth AED 399 for a limited time only.