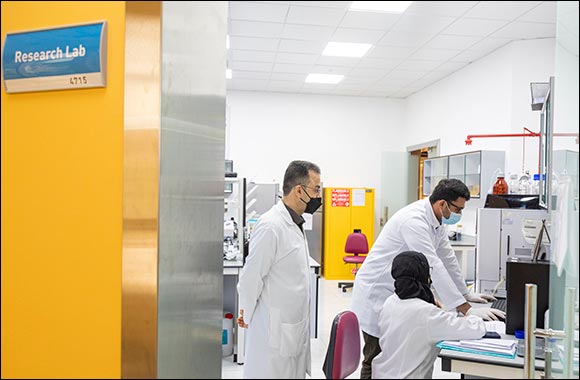 The research centers will focus on creating new solutions and intellectual capital in AI, Digital Transformation, Medical Sciences & Smart Architecture
Ajman, United Arab Emirates, June 23 2021: Ajman University (AU) is pleased to announce the opening of 5 state-of-the-art research centers covering key areas of national and international strategic importance such as Artificial intelligence (AI), Digital Transformation, Medical Sciences and Smart Architecture. The newly launched research centers are namely: Artificial Intelligence Research Center (AIRC), Digital Transformation Research Center (DTRC), Medical and Bio-allied Health Sciences Research Center, Healthy Buildings Research Center (HBRC) and Nonlinear Dynamics Research Center (NDRC).

The aim of AU Research Centers is to provide real world solutions and educational training in new emerging fields that would contribute to new developments in these fields and creation of new talent. The AU Research Centers will act as a vital link to other regional/international centers, apart from providing unique training opportunities for next-gen researchers and serving as a valuable information source for the community at large.

"Our research centers have a vision to become centers of excellence in the region, further improving the quality and relevance of research, reinforcing collaboration with other world-leading research centers and increasing external research funding to fund new research projects," said Prof. Kamran Arshad, Dean of Graduate Studies and Research at Ajman University, commenting on the launch.

All AU research centers are interdisciplinary in nature and bring together scholars from different disciplines and areas of specialization within a particular discipline. The research centers seek to forge partnerships with other local and global research institutes to pool resources for more efficient use and propose pioneering and innovative solutions to research problems.