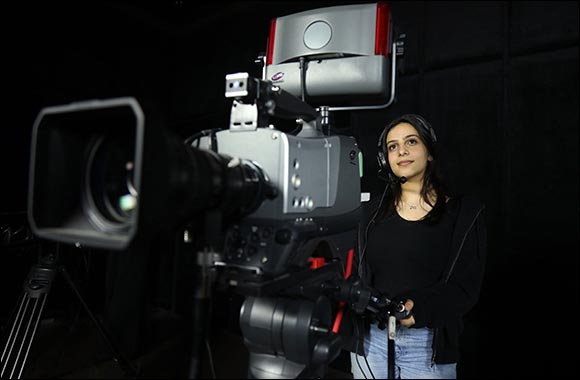 Brilliant candidates will compete for graduate assistantships

Ajman, United Arab Emirates, June 16 2021: If you are considering attending a master's program in public relations and corporate communications and have no idea how you will afford it, AU' assistantships are an excellent way to significantly cut the cost of earning this rewarding advanced degree.
College of Mass Communications at Ajman University is offering competitive full and partial Graduate Assistantships to qualified candidates for its Master of Public Relations and Corporate Communication program. Full assistantship covers full tuition fee waiver of 9 credits per semester plus monthly stipend and partial assistantship covers 3 credits per semester fee waiver only.

There are two categories of Graduate Assistantships: The Sponsored Graduate Research Assistant (SGRA) and the Sponsored Graduate Teaching Assistant (SGTA). A SGRA is provided with opportunities to develop research experience by working with a faculty member on research-related activities. A SGTA is offered with opportunities to gain teaching-related experience. Candidates are required to maintain a good academic standing in the program.

This rigorous graduate program specialized in training new generation of Public relations managers, media relations directors, strategic communication specialist, Integrated Marketing communication specialists, is designed for those who want to pursue or boost their career in the broader field of corporate communications and public relations. "The College of Mass Communication is fully focused on supporting students and making their journey as enriching as possible. Through this initiative, the Master in public relations and Corporate Communication offers opportunities out of the classroom to strengthen student's existing skills, expand their abilities, and develop their talents that meet the international standards of excellence in public relations and gain hands-on experience before graduation," said Dr. Hosam Slama, Dean, College of Mass Communication, Ajman University.

All applicants who are accepted on the Master of Public Relations & Corporate Communication program of the College of Mass Communications at AU will be evaluated for the assistantship. However, places are limited and only the most competitive candidates fulfilling all the eligibility criteria will be awarded the graduate assistantship.