LG Evolves Clean Energy Agenda in Corporate Practice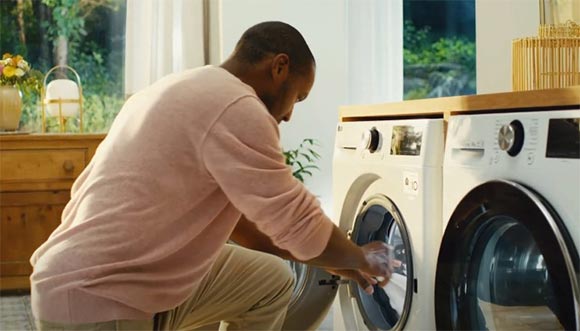 Dubai, UAE, 05 June 2021 – Over the past few years there has been a growing urgency for united social action for the betterment of the environment and for multinational companies to reconsider their CSR strategies. That focus has also shifted in a more sustainable direction that puts nature conservation first, a change that can be seen in the attitude of today's rapidly growing eco-conscious consumers.

In matters relating to conscious spending, there isn't a more active group than Gen Z, with 89 percent of Gen Z-ers saying they prefer buying from brands that actively support social and environmental friendly causes over those that do not. Society's youngest consumers are now the ones informing the public on all things green, making this generation the leaders of real societal change.
Global brand, LG Electronics (LG) is committed to the goal of achieving carbon neutral emissions from its operations around the globe in the next nine years through its Zero Carbon 2030 initiative. And with World Environment Day just around the corner, it's the perfect time to educate the public about the challenges faced by the planet.
Collaborating with Partners

LG understands that committing to environmental change should not only be limited to large-scale operations, as collaborations can make a difference too. LG partnered with leading online luxury fashion retailer Net-A-Porter through its #CareForWhatYouWear Campaign to launch a capsule collection as part of the NET SUSTAIN platform designed to help consumers live more sustainably and reduce the global problem of fashion waste, which the World Economic Forum estimates costs countries USD 400 billion a year.

Enhancing Clothing Care

LG's range of laundry solutions, including washing machines and dryers can extend the lifespan of garments, cleaning and refreshing with thorough yet gentle care that minimizes fabric damage. The recent #CareForWhatYouWear campaign invited consumers to join the sustainable clothing movement and share how they keep their favorite items of clothing looking great season after season.

LG's latest front-loader washing machine featuring TurboWash™ 360 can power away dirt, grime, sweat and grease to keep clothes looking great and feeling fresh year after year. Spraying jets of water and laundry detergent in four different directions at once, the washer easily removes soiling from ruining beloved garments.

AI Assisted Washing

The LG washer's Artificial Intelligence Direct Drive™ (AI DD™) draws on more than twenty thousand pieces of laundry information amassed by LG to produce washing patterns tailored to the weight and fabric softness of each load. The washer also automatically selects the optimal settings for each load and reduces fabric damage by an impressive 18 percent, removing any worry about choosing the wrong cycle and ensuring that clothes won't age prematurely.
With outstanding fabric care, fine-tuned washing cycles and proven allergy and bacteria removing properties, LG's convenient and effective end-to-end clothing management trio can help to make clothes last longer and contribute to a more sustainable lifestyle.