The forum was organized in collaboration with the Regional Center for Educational Planning – UNESCO and the Queen Rania Teacher Academy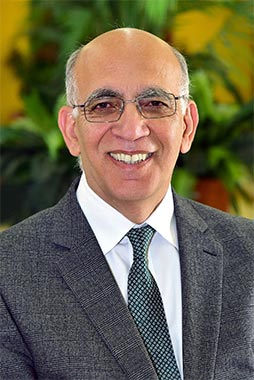 Abu Dhabi, United Arab Emirates – 31 May 2021: Abu Dhabi University (ADU) hosted the 4th ADU Educational Forum last week under the patronage of His Excellency Hussain bin Ibrahim Al Hammadi, the Minister of Education in the UAE. In partnership with the Regional Center for Educational Planning – UNESCO and Jordan-based Queen Rania Teacher Academy, the virtual event explored the recent trends in education and the latest practices to re-imagining education under the theme' Future of Education, Innovation, and Creativity.'

With keynote speakers from the School of Professional Teacher Education at Jyväskylä University of Applied Sciences in Finland, the event discussed current and future educational challenges and the national and global teaching and learning megatrends. In addition, different topics were presented by speakers on the role of educators and the competencies required, the impact of technology, and the international action plans and aspirations for the future of education.
Commenting on the Educational Forum, Professor Waqar Ahmad, Chancellor of Abu Dhabi University, said, 'At ADU, we are committed to building a culture of action and innovation, and I believe the education sector is building and empowering a forward-looking system that puts young people at the center. This forum has given us, our partners, and all participants the opportunity to think beyond our ordinary perspectives and dive into more innovative and greater changes in teaching and learning that will vastly improve and enhance the experience of current and future generations.'

He added, 'We would like to thank our partners - the Regional Center for Educational Planning – UNESCO and the Queen Rania Teacher Academy, along with our keynote speakers - who have shared their extensive knowledge and insights on the future of education. I believe we can benefit immediately from these discussions.'

Commenting on their participation, Dr. Osama Obeidat, CEO of the Queen Rania Teacher Academy, said, 'We are delighted to be part of the 4th ADU Educational Forum and honored to be part of this collaboration with Abu Dhabi University and the Reginal Center for Educational Planning – UNESCO. This forum, under the theme "Future of Education, Innovation & Creativity" is an opportunity to reaffirm our commitment to key global and regional frameworks that put the future of education in the frontline of developing cutting-edge innovations and uses of technology and to come together and share ideas, knowledge and experience in order to assemble and develop a culture of innovation for a better and sustainable future".

Mahra Al-Mutaiwie, the Director of the Regional Center for Educational Planning - UNESCO, said, 'Building and strengthening partnerships with regional and international institutions is one of our strategic goals. We participated in this event to learn more about and highlight the future of education and explore its strong connection with innovation and creativity.'

'The rapid changes associated with the Fourth Industrial Revolution and the challenges and deficits faced by educational systems due to the COVID-19 pandemic have made it crucial to adopt specialized platforms to discuss and explore the future of teaching and learning. The pandemic has created a challenge to the quality of education provided, influencing educational systems to develop new frameworks to train and prepare teachers with the required skills and competencies to address the digital gap between students and teachers', she added.

She explained the importance of exploring and examining the future of learning, focusing on young people and future education leaders to build and maintain a resilient, innovative, and future-proof learning system that is in line with national policies and strategies.
The forum attracted more than 350 education leaders and students from across the UAE and the region.