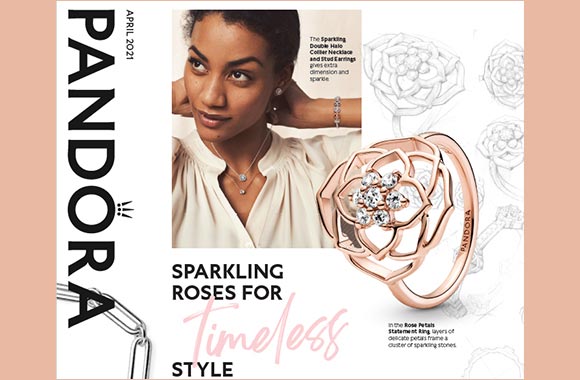 April 26, 2021: No matter what the occasion, effortless elegance is always a win. The new designs joining the Pandora Timeless collection feature delicate, rose-inspired silhouettes for a modern yet classic look.
"The rose motif is new to the collection and represents the strength to flourish even when times are tough," say Francesco Terzo and A. Filippo Ficarelli, VP Creative Directors, Pandora. "Aesthetically, the rose's geometric shape complements the classic and contemporary visual language of the Pandora Timeless collection."
Versatile and easy to style, the new pieces can be worn in sets, or mixed and matched for a unique look. Expertly crafted and hand-finished in quality materials, the delicate jewellery is designed to last a lifetime – a sparkling gift your loved one will keep forever.