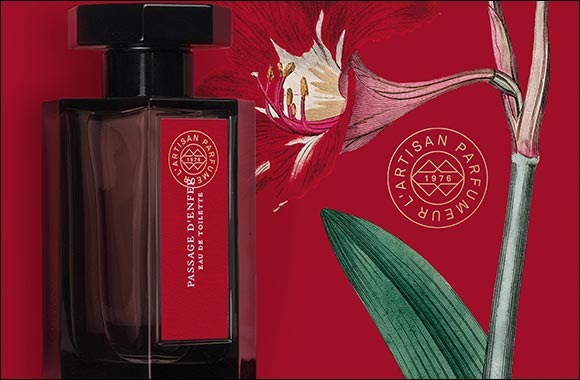 United Arab Emirates - April 19, 2021: A fragrance playing on the contrasting facets of incense; its dry and poignant freshness is rounded by the scent of white musk and lilies.

An eternal classic, Passage d'Enfer excites us with its wordplay: "Passage through hell".
Don't be afraid — this perfume is soothing and meditative. In the fragrance's heart, perfumer Olivia Giacobetti features a lily that trades its assertive femininity for a more mystical persona. Without rules or restraints, Olivia Giacobetti has created in 1999 a simultaneously airy incense that effortlessly wafts not just the scent of a flower, but that of an entire new world.

Passing to the new millennium or from one state of mind to another, this fragrance of metamorphosis symbolises a moment caught between two worlds. Passage d'Enfer is infused with the possibility of a happy tomorrow. In this world — or any other.

Enhanced by new packaging with flamboyant red flair, this perfume distils the humour and poetry of the brand founder, a master at playing with perfumery both literate and experimental.

Eau De Parfum | $185 | 100 mL

Eau De Toilette | $170 | 100 mL