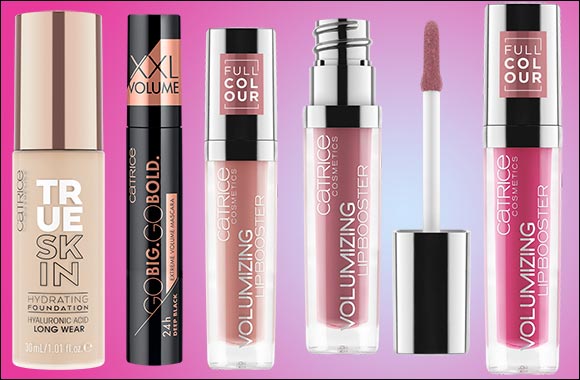 VOLUMIZING LIP
BOOSTER
AED 17
A Vegan Lip booster, free of microplastic particles, and will plump your lips in a natural way thanks to its menthol ingredient!
With four new trendy shades that are perfect for the spring season.

WATERPROOF EYESHADOW PRIMER
AED 15
This matte primer will ensure your eyeshadow does not crease and is flawless for 18 hours, even if you have oily skin!
It has a slightly rosé nude tint which will intensify the color of eyeshadow

TRUE SKIN HYDRATING FOUNDATION
AED 29
Vegan formula and feathery light on the skin for a long lasting "real skin" finsh!
Saturated with Hyalorinic acid and watermelon seed oil healthy moisturized skin

GO BIG. GO BOLD. 24h DEEP BLACK EXTREME VOLUME MASCARA
AED 19
It's deep black texture and large elastomer brush is what makes this mascara so special! It will instantly give your llashes XXL volume, breathtaking curl, and impressive leangth!