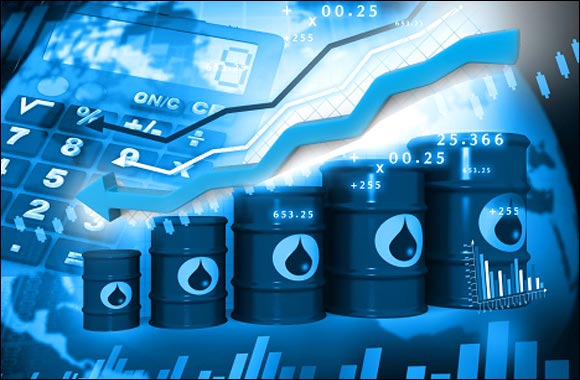 Oil prices have been on a tear in early 2021, even though a new U.S. administration focused on clean energy. The Biden White House plans to move to a net-zero emission economy, and several U.S. carmakers have announced they will go all-electric or mostly electric within the next 2-decades. Telsa is also continuing to push out electric vehicles and has seen its share price hit all-time highs in 2021. The share prices of Tesla, GM, and Ford, have been on a tear.
What is Going on With Oil Prices
Even though the government and the private sector in the U.S. is focused on clean energy, oil prices have rallied back to 11-month highs. The lack of U.S. production and rising demand has been the catalyst behind the rally in oil prices. U.S. Domestic production is currently at 11-million barrels a day. This compares to production 1-year ago that was 13-million barrels a day. While production is down a full 15% year over year, demand is only down 5.8%. According to data from the Energy Information Administration, total products demand over the last month averaged 19.5 million barrels a day, down
by 5.8% from the same period the previous year. U.S. crude oil inventories are about 2% above the five year average for this time of year. At the current rate of change, which saw crude oil inventories drop by 6.6-million barrels during the latest week, stocks will soon be below last year's levels, while prices will still also be below last year's levels. The technicals on oil prices are positive as prices are fast approaching the 2020 highs near $65. A breakthrough that level could lead to a test of the $70 range. While the rig count is rising the production of oil in the U.S. is not at sufficient levels to offset the current demand levels.
What Has Biden Done
While crude oil prices are surging higher, the White House is making an effort to get back in the clean energy fray. The U.S. rejoined the Paris Climate Accord, a critical step forward in the fight against climate change. The Biden administration plans to make the U.S. a 100% clean energy economy with net-zero emissions by 2050. The European Union, Canada, Argentina, Mexico, South Africa and Japan have also set targets to achieve net-zero emissions by 2050. The administration also plans to decarbonize the U.S. power sector by 2035, tapping into renewable energy solutions and technology.
The Private Sector Also Plans to Reduce Carbon Output
In 2021, General Motors announced that the company plans to phase out vehicles using internal combustion engines by 2035. The automaker will go completely carbon-neutral at all facilities worldwide by 2035. The company recently increased the number of pure battery-electric vehicles it will launch by the middle of this decade. GM is also working on clean technology for heavy-duty trucks. GM is also looking for other hydrogen technology applications it is developing as part of a joint venture with Honda. Trading of all shares of GM has been hot. The stock price ran up into earnings, and then there was some profit-taking.
Ford is not expected to be left out of the electric vehicle market. Ford Motor CEO Jim Farley told CNBC the company intends to compete in the growing market segment strongly. During its earnings announcement, Ford said it's increasing its electric-vehicle investment to $22 billion through 2025, almost double what it had previously pledged to spend.
Tesla/Neo are continuing to push output. Tesla announced that during the most recent quarterly vehicle production volume came to just under 180,000 units. Tesla's production level in the fourth quarter of 2020 increased by around 24% quarter-on-quarter and over 70% year-on-year.
The auto industry is shifting from internal combustion technology to the emissions-free battery and hydrogen powertrains. Several traditional brands have announced a complete transition, with Bentley recently laying out a target date of 2030 to switch entirely to battery-electric vehicles.
The Bottom Line
The upshot is that the new administration and private sector are moving into clean energy. Shares of clean energy companies have experienced strong outperformance already in 2021. Tesla, GM and Ford motor company have seen their stock prices surge. Despite the new administration's recent announcements to be carbon neutral by 2050, and GM to become all-electric by 2035, oil prices have been on a tear. Oil prices have surged higher as production levels in the United States are not keeping up with rising demand. If a vaccine is successful in creating herd immunity and demand continues to rise, prices could continue to spike as rising above the 2020 highs.