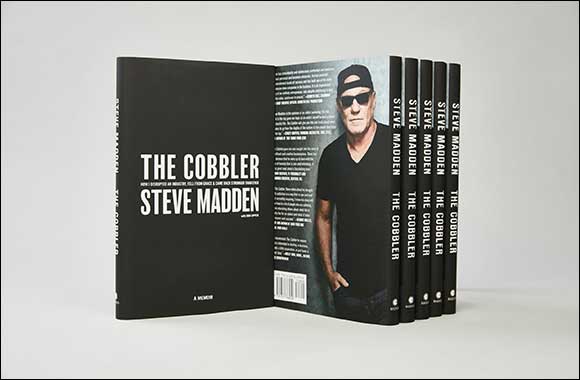 Experience a wild ride through Steve's rise, fall, and comeback

United Arab Emirates - November 15, 2020: Renowned designer and businessman Steve Madden is launching his honest and raw memoir, "The Cobbler: How I Disrupted an Industry, Fell from Grace and Came Back Stronger Than Ever", in the UAE today.
Many will recognise the name Steve Madden, but few know the inner workings of the college dropout who overcame his obstacles to establish an incredibly successful multi-million dollar business that disrupted the footwear industry.

"The Cobbler" is an in-depth tell-all, and an extension of the documentary released in 2017 about his experiences, but from his refreshingly-honest first-person perspective.

The book highlights Steve's unconventional journey from his early life, the challenges he faced including addiction and prison time and the lessons he learned along the way. Starting from humble beginnings, Steve started the Steve Madden, Ltd. company in 1990 with only $1,100 to his name by selling shoes out of the trunk of his car.

After his fall from grace and release in 2005, his company quickly rebounded and was named "Company of the Year." The book is a must-read for those starting a business, but "The Cobbler" sets itself apart by having the dramatic experiences told by Steve himself and he takes you on the journey with him! This unlikely entrepreneur encourages us to think out of the box and to see hidden potentials and opportunities around us.